Rick Remender's action-packed sci-fi comic Fear Agent is always good for a quotable. Series protagonist Heath Huston is often quoting Samuel Clemens within the book's pages and he's usually the man who ends up with the best lines as well. Though this selection isn't quite as raucous as the last Fear Agent line I posted here, it did have a more subtle quotability that I enjoyed.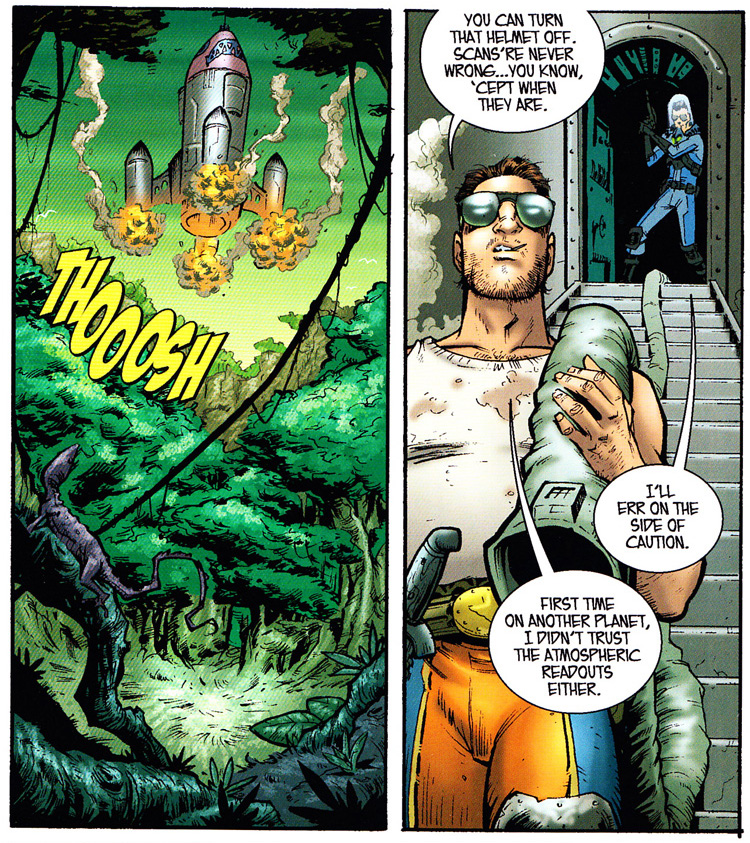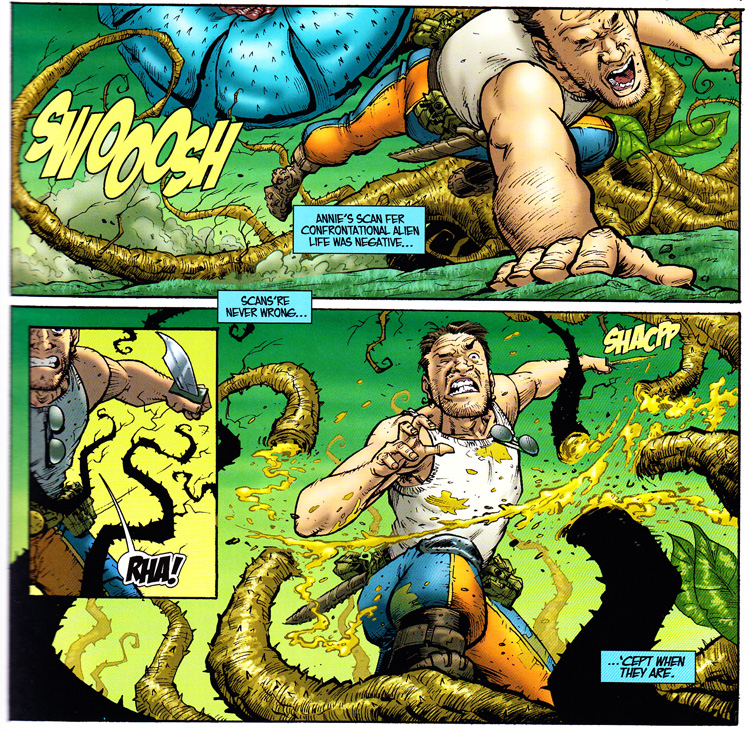 Aside from the the repetition of the line in two sequences and how "…never wrong…'cept when they are" is a pretty quintessential Heath Huston line, I love that it's just a simple bit of dialogue that can creep into your own internal monologue—it cropped up in mine recently, thus this post.
These lines are both from issue #17 of Dark Horse's Fear Agent, written by Remender with art by Jerome Opeña.
For more Great Comic Quotes, just click here!
Similar Posts: