Well, I have to admit I'm very unimpressed with this one. I'd drawn Ward Maddock in essentially the same position and format for two days, so I tried to incorporate some crazy noir-esque perspectives on this one. I failed.
As this All Day Pizza Buffet is an exercise in daily cartooning, I'll post the results, but this one is definitely a weak entry.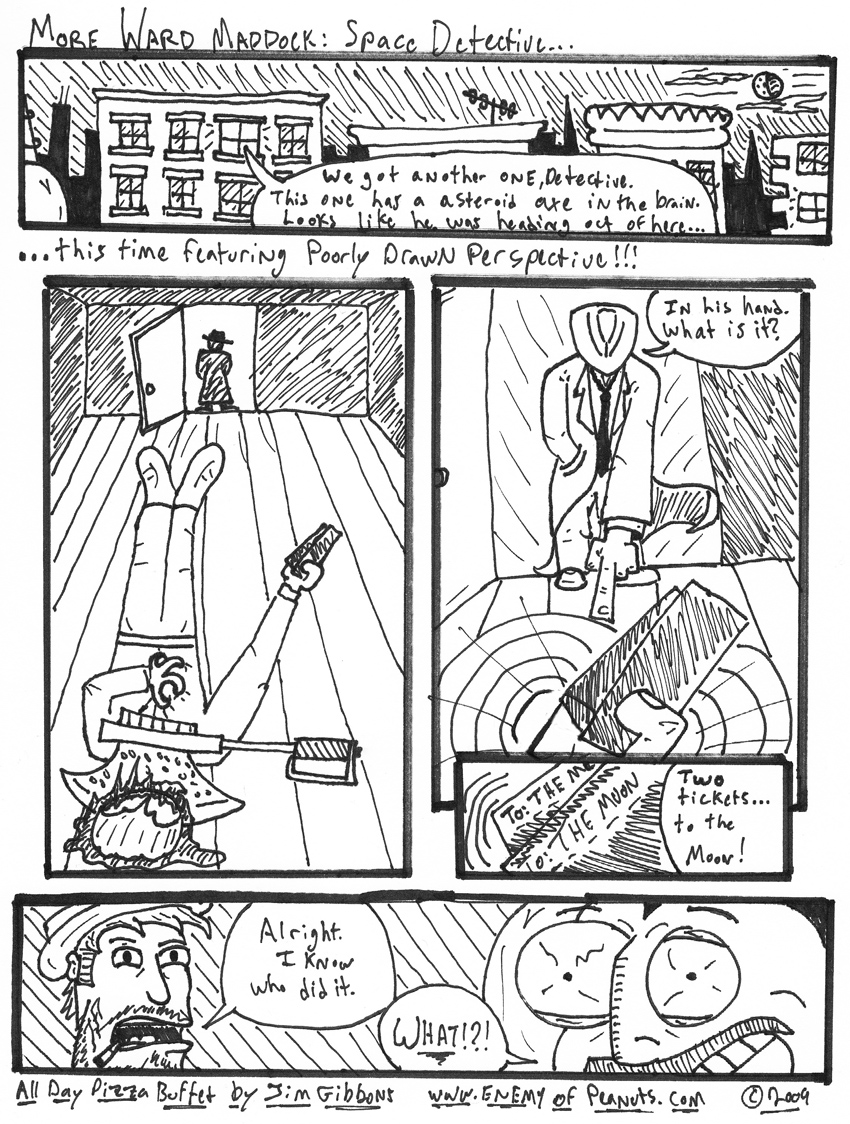 I think my main point of displeasure with this strip is due to the fact that it's part of what I saw as a successful run of freehand strips so far in both ADPB and Ward Maddock's adventures. As an exercise attempting perspective, it ain't too bad considering it was a one-shot effort done in ink. Lesson learned, I suppose.
For some examples of way better All Day Pizza Buffet, click here.
Similar Posts: