I watched a murder mystery movie tonight while drinking delicious pumpkin beer (another post on that soon) and I ended up drawing a character I created a few years back just for funsies.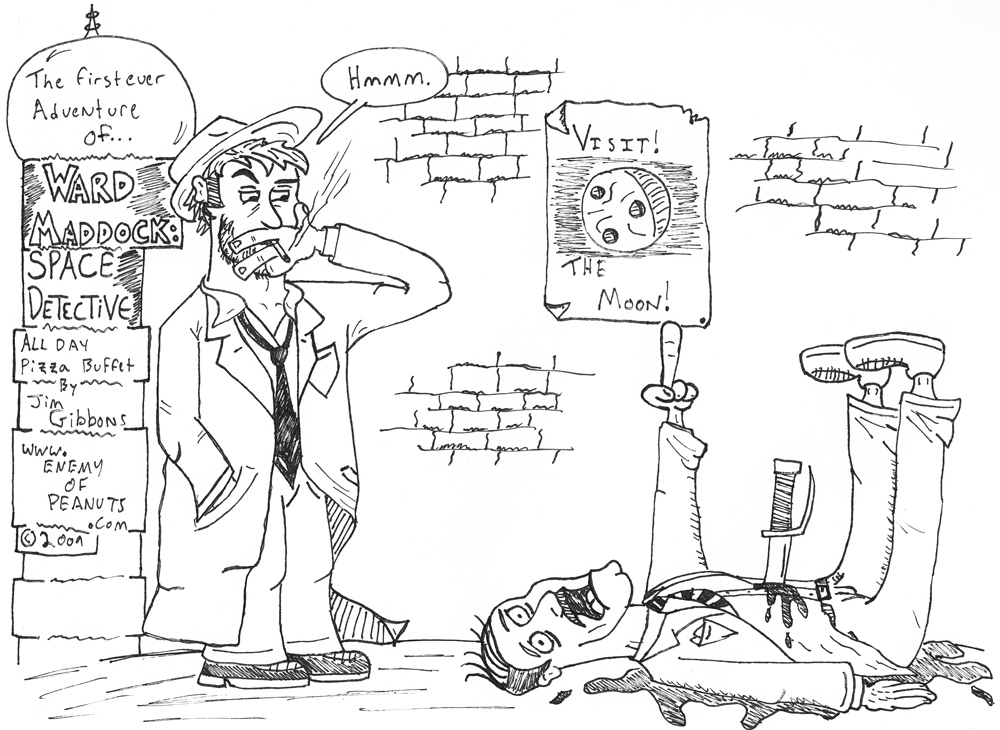 Did you enjoy this All Day Pizza Buffet entry? If you did, please kindly click here for more exciting amateur cartoons.
———
Side note: This may be the best thing I have ever drawn while intoxicated.
Similar Posts: