It's been a long time coming, but I finally sat down and took the team to create some official Enemy Of Peanuts apparel. Currently, there are three available designs featured on items for ladies and men. So, if you'd love to walk around representing one of your favorite spots on the web, swing by my new Zazzle store and pick up an…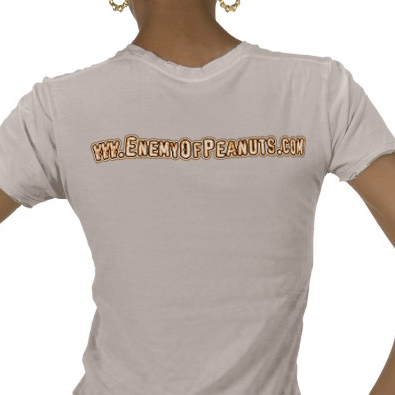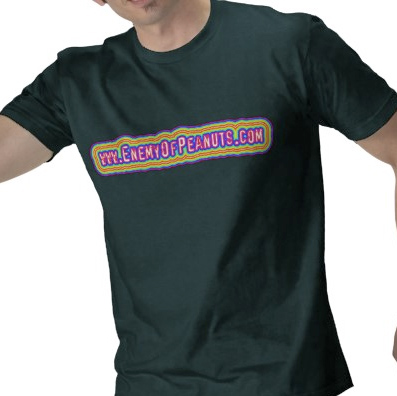 Also, you can check out this cool Zazzle gizmo below and scroll through the available wares…

These are just the first available designs and more will be on their way soon. Stay tuned and I'll do a post to notify when new goofy items become available!
Lastly, all the current shirt designs are printed on fashionable and slim-fitting American Apparel shirts (or comparable high-end brands), but you can grab the logos and place them on a simple cotton tee or something a bit easier on your wallet. Any purchase definitely helps the EoP cause, so grab the item you want and thanks for the support!
You can get all your Enemy of Peanuts merchandise by heading directly to Zazzle at http://www.zazzle.com/jimgibbons or clicking the "Awesome Online Shop!" tab above. And hey folks, if you buy a shirt and love it, please send me a picture for posting on the blog, I'd love to show off some happy customers!
Similar Posts: