I've recently been binging on remastered Beatles albums and it got me to thinking about four of my favorite deceased Marvel characters: The Skrull Beatles!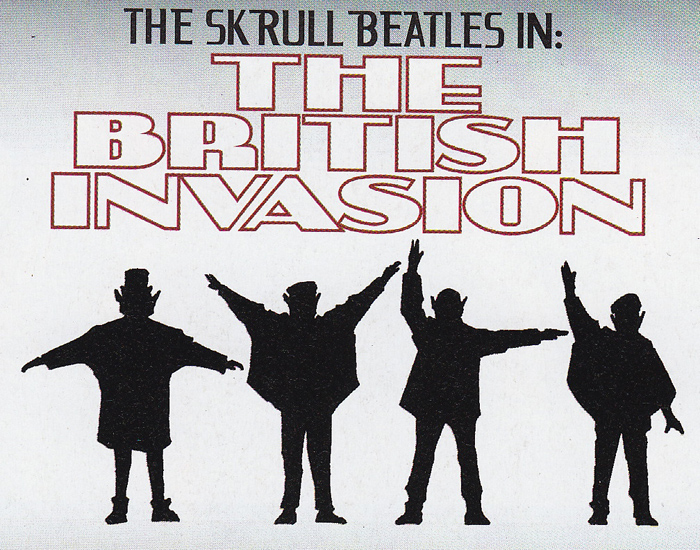 First appearing in Paul Cornell's 2007 Marvel MAX miniseries Wisdom
and illustrated therein by Trevor Hairsine and Manuel Garcia, the Skrull Beatles may have only appeared in seven issues before their demise in the first issue of Cornell's Secret Invasion-launching series Captain Britain and MI 13, but I loved every moment in every issue they graced. For a majority of Wisdom, John the Skrull—a shape-shifting alien from the Skrull race who has permanently taken the form of John Lennon initially as a Skrull plot to replace the Beatles and conquer Earth—is the readers' only link to the Skrull Beatles. Now reformed from his Earth-conquering ways, John the Skrull works alongside Pete Wisdom and the rest of MI 13 protecting Britain from supernatural assault at the series' inception. During a dream sequence in issue #2, which John the Skrull experiences as if it were a psychedelic drug trip, Cornell gives a one-page rundown of the Skrull Beatles' tempestuous history.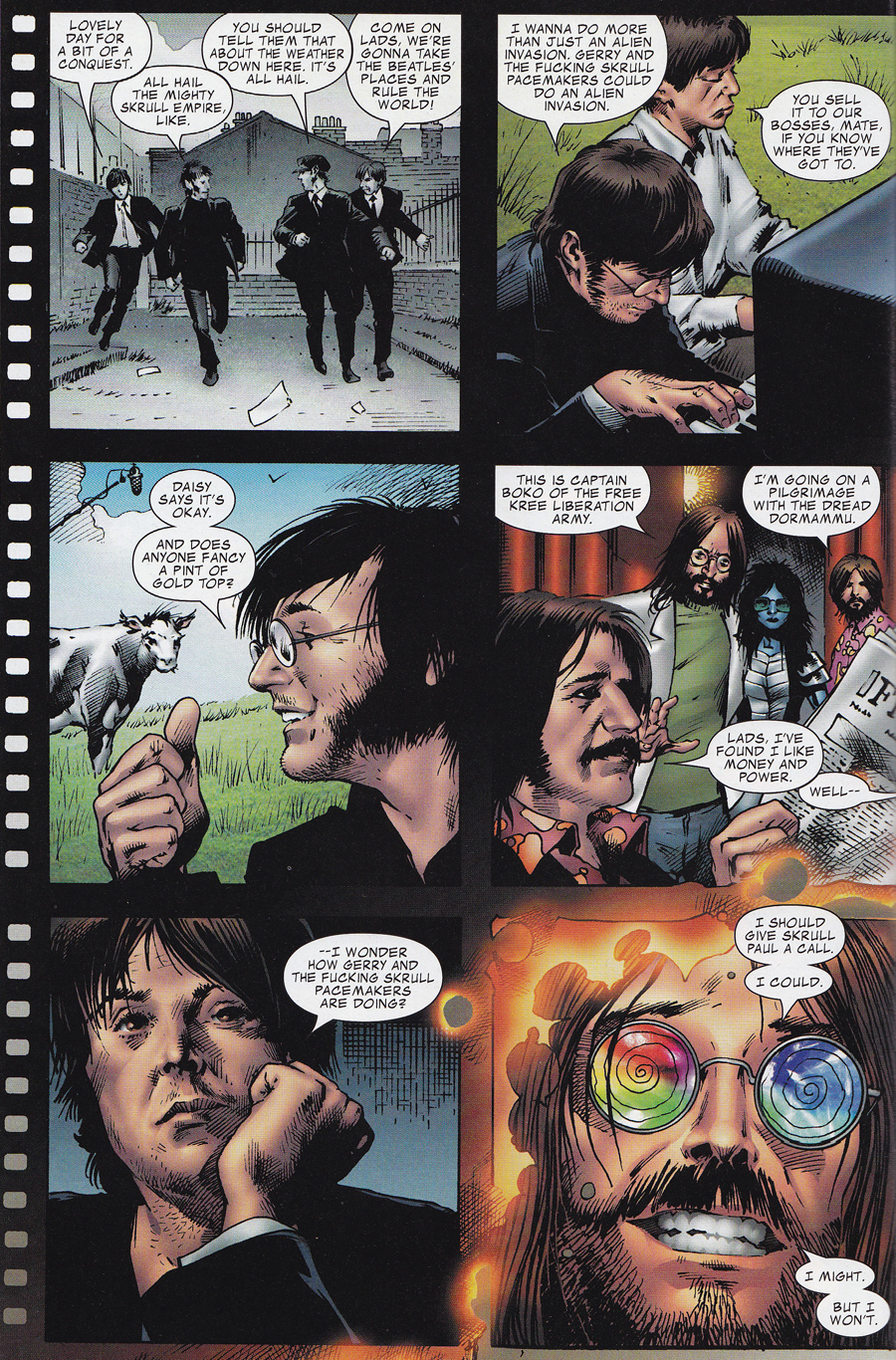 While I highly recommend Wisdom—and its follow-up Captain Britain and MI 13—to any and all comic readers, it will be of especial interest to fans of British literature, pop culture and folklore. Featuring pixies, dragons, Jack the Ripper and the aliens from War of the Worlds, it's a beautiful lovechild of superhero comic book conventions and classic science fiction and fantasy that showcases numerous reasons why more Marvel books should be set in Great Britain.
Now, I could rave about this book all day, but one moment of the Skrull Beatles' comic history that I specifically wanted to highlight comes as the green fab four reunite.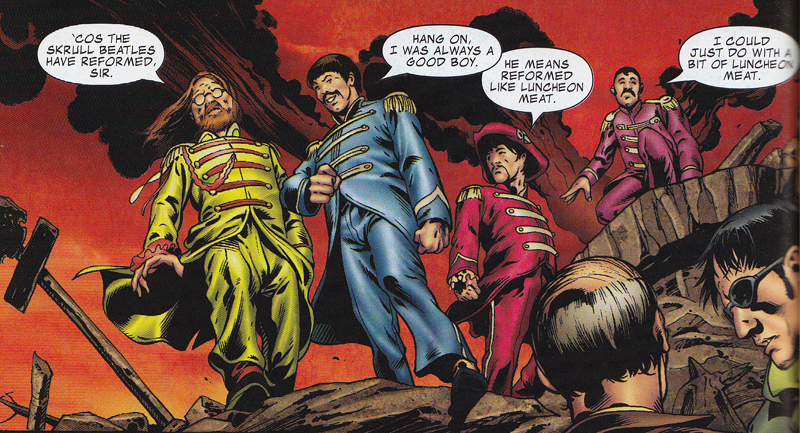 As the alien tripods of H.G. Wells are wrecking London, the Skrull foursome decide they've enjoyed Earth long enough to protect her against this other alien threat and—clad in Sgt. Pepper's attire—fight alongside MI 13 complete with hilarious banter.

All that excellence aside, and even though the shape-shifting Beatles gave their lives in defense of England against the militant invading Skrulls of only a year later in Secret Invasion, I believe the Skrull Beatles' finest moment comes towards the conclusion of Wisdom when John the Skrull puts a perfect capstone on this tale through all things fantastic and British with a lyric from Abbey Road's "The End."


These are definitely four obscure Marvel characters I'd love to see benefit from the recent comic trend of resurrection (see Captain America Reborn for more). I mean, if the Skrull Kill Krew can get a resurgence, why not these green meanies?!
In the end, I'll officially make Wisdom
one EoP's "Highest Recommendations" and suggest savvy readers who managed to miss these Skrull Beatles' gems check them out asap.
Similar Posts: