I recently read Goats: Infinite Typewriters
by Jonathan Rosenberg, a collection of his webcomic you can find at Goats.com. I thoroughly enjoyed the entire read and it's lovely mix of high concept discussion and low brow ridiculousness, more so than I could describe in the brief post I imagined this being—the simple point is, whether I yammer on about it or not, you should read it. Rosenberg does an amazing job of using shorter syndicated style strips to weave intricate plot lines and running jokes into an amazingly satisfying read that really makes you feel as though you've earned every bit of enjoyment.

Just for a smidgeon of a taste, I scanned in a few of the panels I enjoyed most for their pure silliness.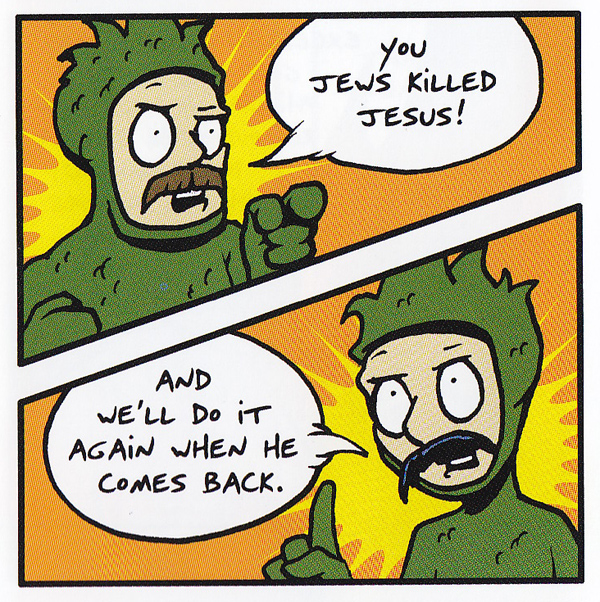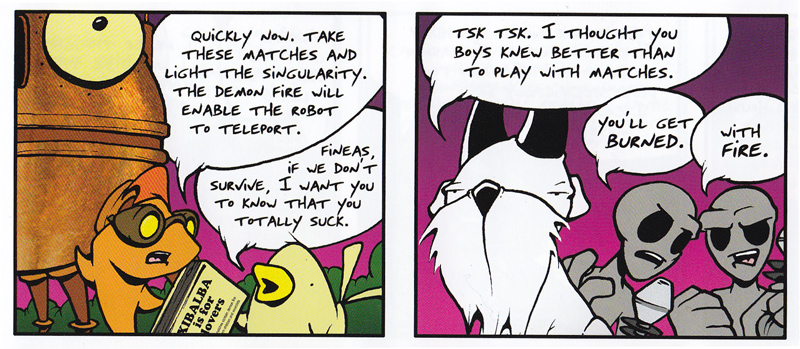 Good stuff, right? Like a said, that is solely a smidgeon, so go get your Goats!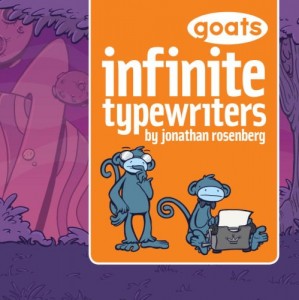 Similar Posts: