Patrick Swayze died on Monday. An acting legend and pop culture icon, his death is a considerable loss to the profession and certainly the movie-watching masses, as well.

However, if you're looking for a silver lining to the dark cloud of Swayze's death, my buddy Rickey Purdin's heartfelt month-long sketch tribute to the man will certainly help ease the pain of "Dirty Dancing," "Roadhouse" and "Point Break" aficionados everywhere.
Rickey's already put up illustrations of Swayze from "Dirty Dancing," "Point Break" and his famous Chippendales dancer skit from SNL with Chris Farley. Keep checking Rowdy Schoolyard for more Swayze all month long.
Inspired by Rickey, I did a Swayze tribute of my own from the only Swayze VHS we had in my house growing up: "Ghost." I definitely watched this flick a few times as a youngin' after my mom bought it from one of those McDonald's VHS sale deals they used to have back in the day.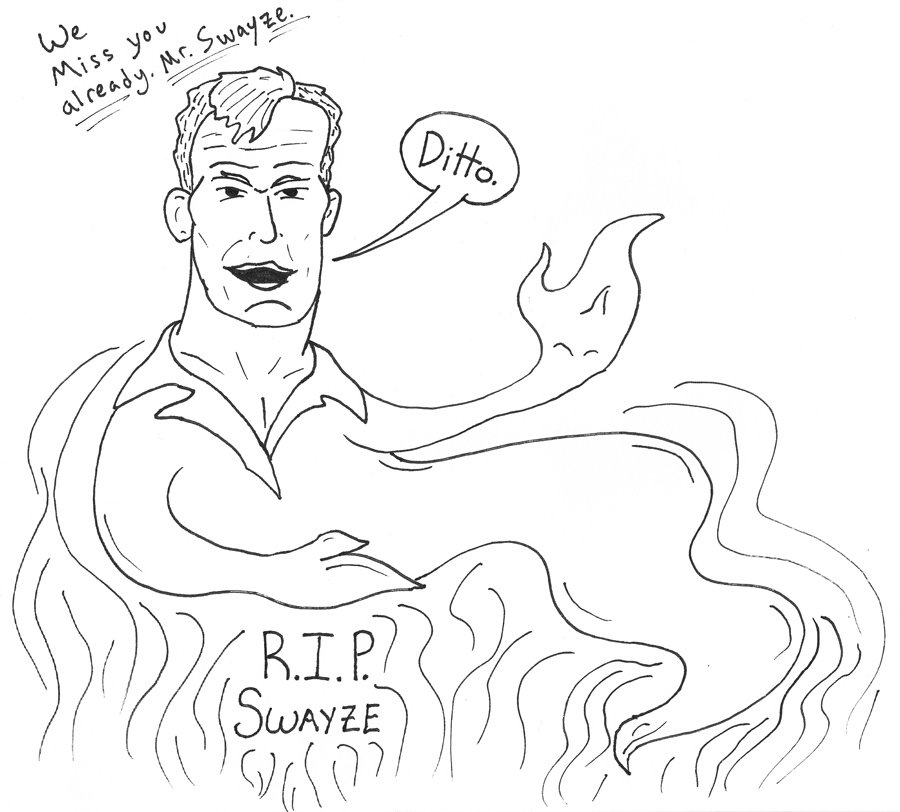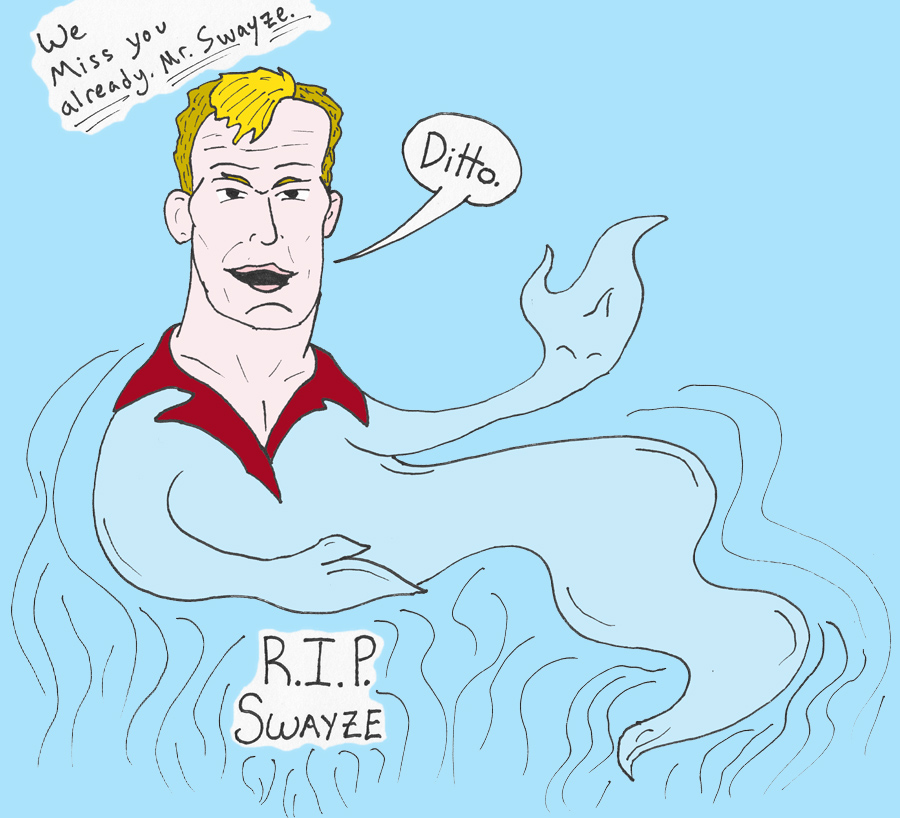 If you're curious, I used this image of "Ghost" as reference.
Now, go check out Rowdy Schoolyard for more excellence from Mr. Purdin as we all remember Patrick Swayze.
Similar Posts: