Fans of Marvel's current Guardians of the Galaxy series will most definitely be familiar with the simplistic yet memorable dialogue of Groot, the cosmic tree king who seemingly bellows the sole statement "I am Groot."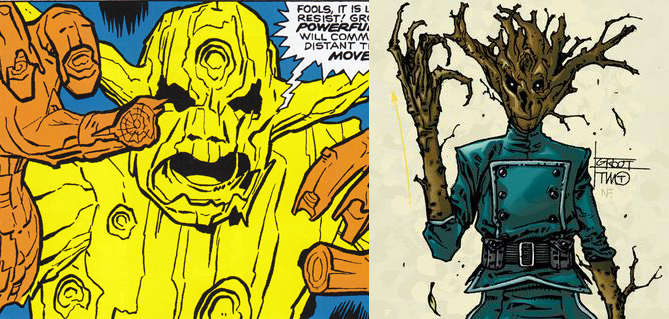 However, in the recent conclusion to War of Kings it was revealed that Groot is actually quite brilliant, even though to human ears it appears he is only ever asserting his identity. Based on Groot's first appearance in Tales to Astonish #13 (1960), which I read in the Annihilation Classic hardcover collection, it seems there was some precedence for the tree being's talkative nature. Written by Stan Lee and Larry Lieber with art by the incomparable Jack Kirby, Groot's first appearance in a Marvel comic features one the most hilarious villain speeches I've ever read.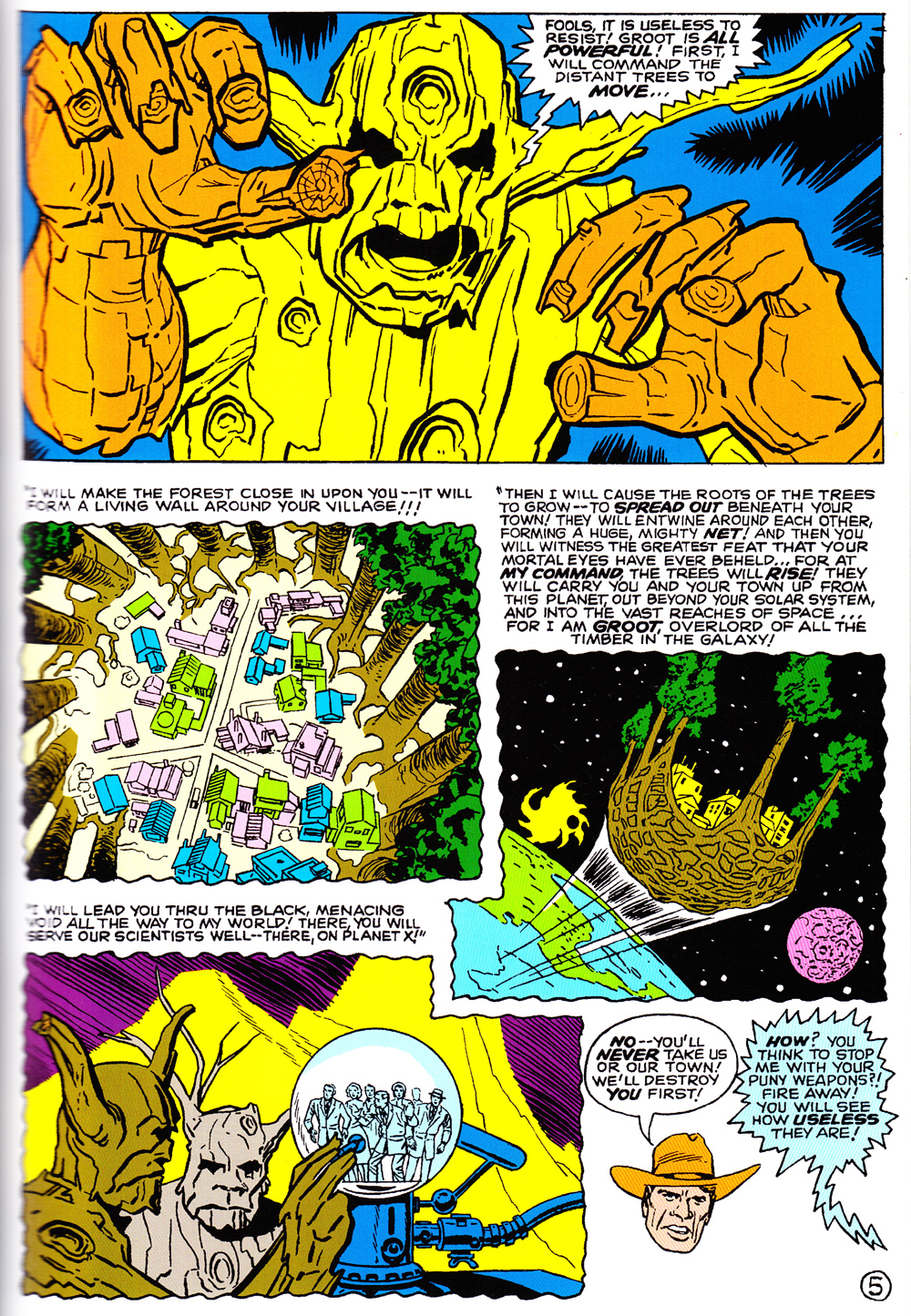 (Sorry for the fuzziness on the left side of the image. It's tough to smoosh down a hardcover enough to scan it properly.)
Truly hilarious and glorious! Definitely a classic!
And if you enjoyed that Grooty goodness, check out some of the other Great Comic Quotes I've scanned in on EoP.
Similar Posts: