Though I'm a big fan of "Buffy" and "Angel," a man can only take so much when it comes to creatures of the night. Instead of a long winded and likely loony rant about the subject, I opted for a picture hopefully worth 1,000 words.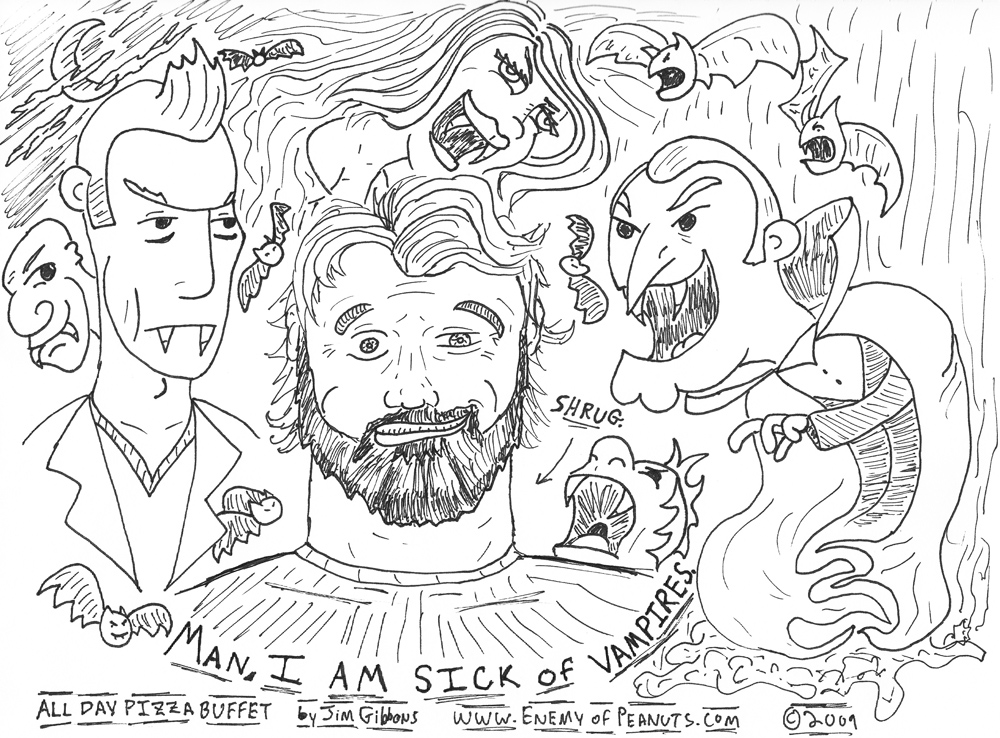 I mean, really, there are more vampires around now than there were beanie babies in the mid '90s. Let's calm it down a bit.
Also, little bit o' self portrait in today's ADPB. How 'bout that?!
More All Day Pizza Buffet—->HERE!
Similar Posts: