Due to unforeseen events, I didn't put up an All Day Pizza Buffet strip on Friday. Even though today is Labor Day, I'm now a man of leisure and had some spare time this holiday to doodle up a little strip.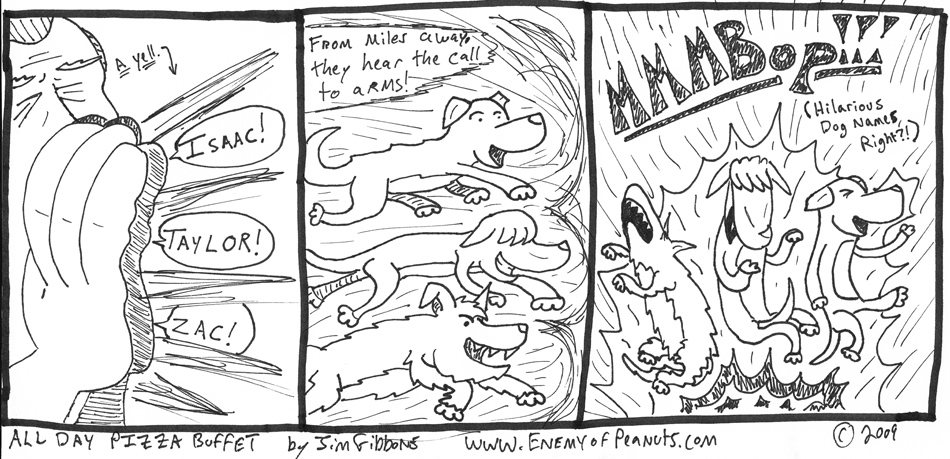 Hey guys, I can't draw dogs. Looks like I need to find a new outlet for all my dog-related humor, and/or learn to draw dogs.
Click here for more All Day Pizza Buffet!
Similar Posts: