As I've blogged before, I'm a massive fan of Pendleton Ward's "Adventure Time," and with the show finally getting ready to go on air, I'm pretty darn excited.
So excited, in fact, that when I saw a series of Finn (the radtacular main character) headshots from the Cartoon Network senior staff presentation on the Adventure Time Art Tumblr, I just had to piece them all together into a wallpaper for my computer.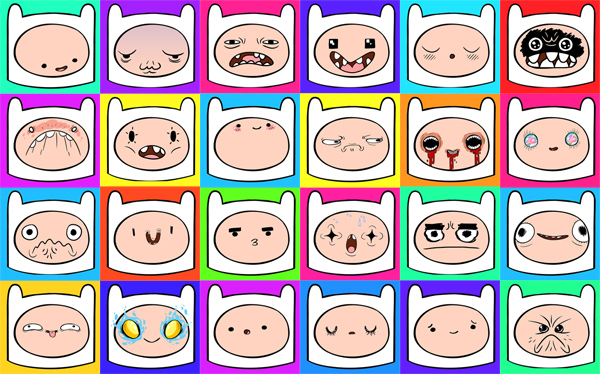 You can click on the above image and enlarge it, but if you'd like to spread the groovy gospel of "Adventure Time" elsewhere in larger forms, click below for:
A medium-sized version.
A super duper big version.
The Frederator Studio blog has individual versions of the Finn heads if you're interested (so does the Tumblr, but I figured I'd double link these cool dudes!), and please enjoy this wallpaper and spread the word: "Adventure Time is coming!"
Similar Posts: