This just makes me extremely happy…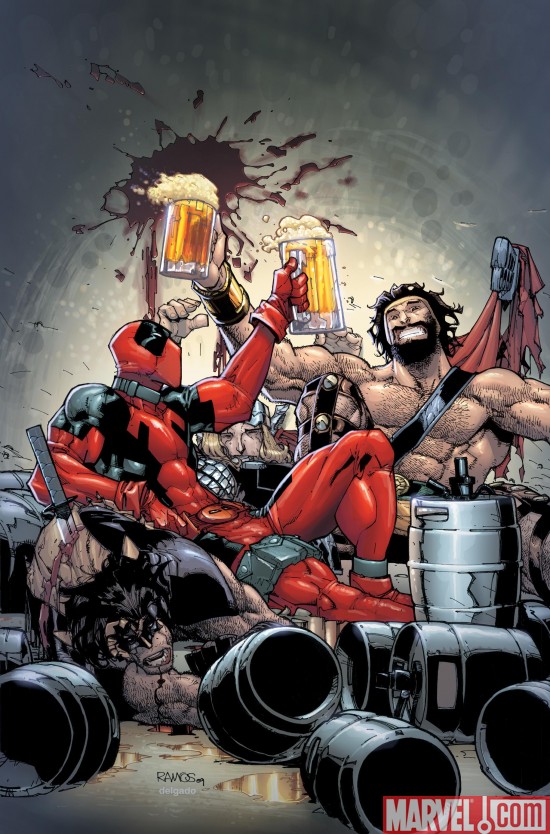 An upcoming cover from Deadpool #899, here's the Merc with a Mouth and the Lion of Olympus—Hercules!—in one of the most truly awesome pieces of Marvel art I've ever laid eyes on.
And just to add a little more to this relatively short post, I'd like to encourage everyone to go check out one of my absolute favorite webcomics, chainsawsuit at chainsawsuit.com by Kris Straub!



Seriously folks, this strip is hilarious! I love it so much I made sure we pimped it in our first ever "Webcomics of the Month" rundown in Wizard (Check issue #216, when it drops, for proof!) that I organized and edited. Add it to your bookmarks, your Google Reader or whatever you use to surf the web and check it out daily. It is truly great interweb fare!
That's all for today, thanks for stopping in!
——
Ok…I know I said that was ll, but I forgot something else I wanted to mention on the internet today…
If you've never checked out the Covered blog, you should! The premise is super simple: Modern artists do up their takes on old comics covers and blogger/artist Robert Goodin pops up the ones he likes best. Today's entry is from Noah Van Sciver, an artist well deserving of your support!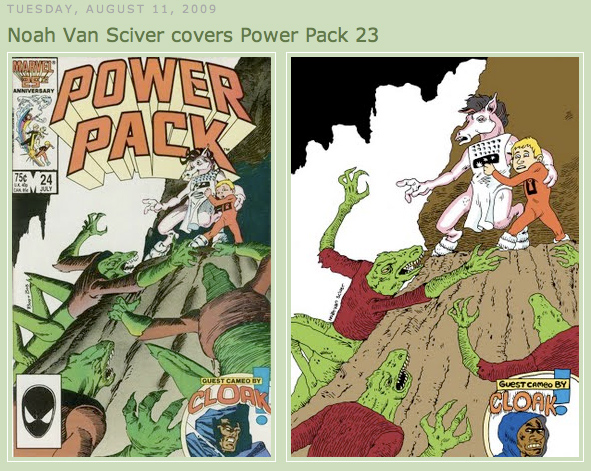 Noah's done some awesome cartoons I posted over on WizardUniverse.com recapping his broham Ethan's work on The Flash: Rebirth, so check those out along with Noah's Web site. Noah's also an extremely pleasant and fun guy to e-mail with…all the more reason to click his links!
Similar Posts: