While I'm a big beer fan who will claim a degree of expertise over hoptastic refreshments, my mastery over my wine palate is far less impressive. In fact, as long as a wine is pleasing enough to be consumed without blanching in occasional glasses or in mass quantity during my yearly Ides of March celebration—drinking loads of red wine to commemorate Roman culture on the anniversary of Julius Caesar's death—then it's a fine wine by me. However, my penchant for all things lucha libre-related required me to purchase and crack open a bottle of Luchador shiraz simply due to its high-flying, top rope wrestling theme.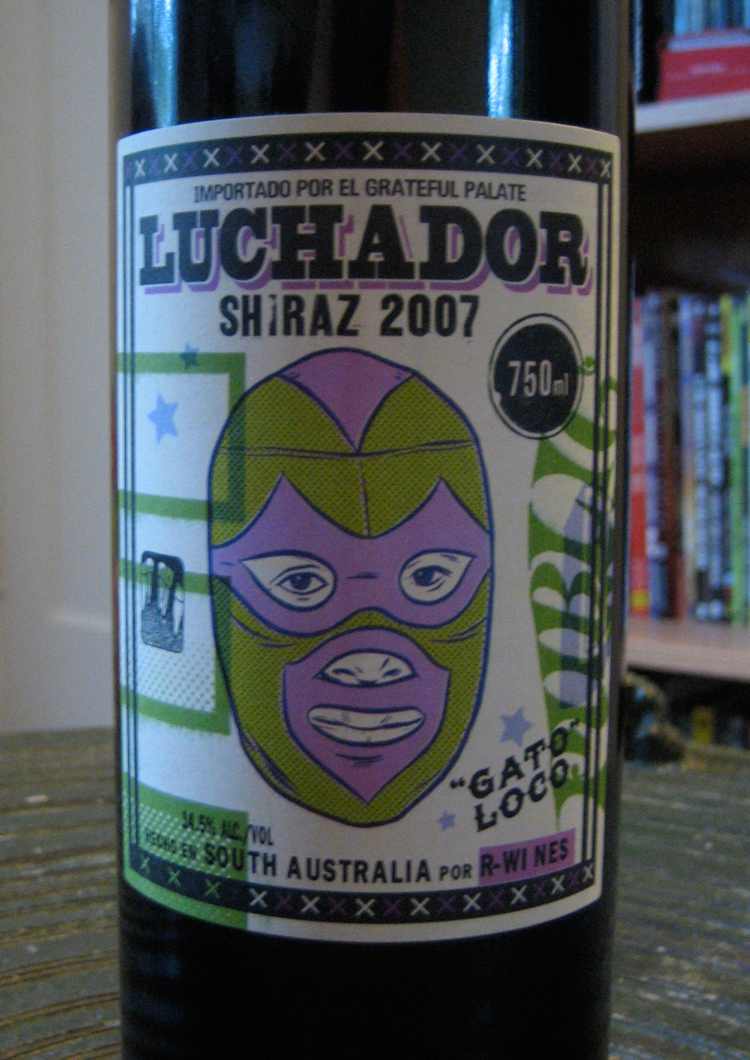 Sadly, no amount of love for the luchador could bring me to love the wine of his namesake. Tasting more or less like fruity sweat straight out of the squared circle, this wine was so heavy on the vinegar end of things that it was hardly drinkable. This may be a shiraz aimed at a very specific type of wine taster, but for the layman who was just lured in by the cool bottle art, this wine body slammed my tongue in a bad way. Still, if it was going for a tap out, it's "flavor" definitely had me crying out for mercy!
If anyone has an opinion on this wine—agree or disagree—I'd love to hear it, so please comment below. Perhaps R Wines' other Luchador varieties are considerably better or the 2007 was just a very bad year. I'd be interested to hear if anyone has some info I don't. Either way, this wine won me over with the theme, name and bottle art and had to work to make me dislike it—the win itself, Luchador shiraz, did that work and then some.
Similar Posts: