I got this sent to me today through the WUMB and I am not only super excited about it, but also extremely flattered and humbled as well! A massively huge and enormously gigantic thanks to Larry Joe (aka KrpyKrwly) for delivering Enemy of Peanuts: The Webcomic's first ever fan art submission!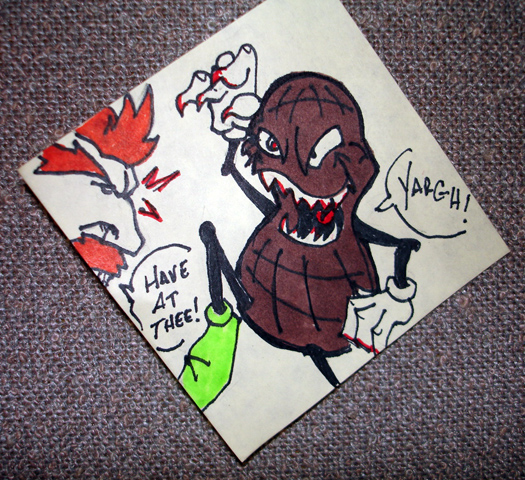 Krpy has a whole bunch of other awesome Post-It art that you can see over at Panels on Pages' message board, so take a look at that! Krpy's extremely cool style does justice to numerous popular comic book characters, so seeing the Enemy of Peanuts in their number is really—dare I get sappy?—special! Thanks a ton, Larry!
Also, for those keeping score, Krpy/Larry was the man responsible for the gorgeous final color job on my Loudest Monkey logo and winner of the first—and only—Loudest Monkey Semi-Annual Coloring Contest. So, this isn't the first time he has graced a blog of mine with his talents. Hopefully, it isn't the last.
Lastly, as if Krpy/Larry hadn't already proved himself among the elite nerds of the world (which I say in a loving way), his daughter officially had my favorite convention costume ever at last year's Wizard World Chicago…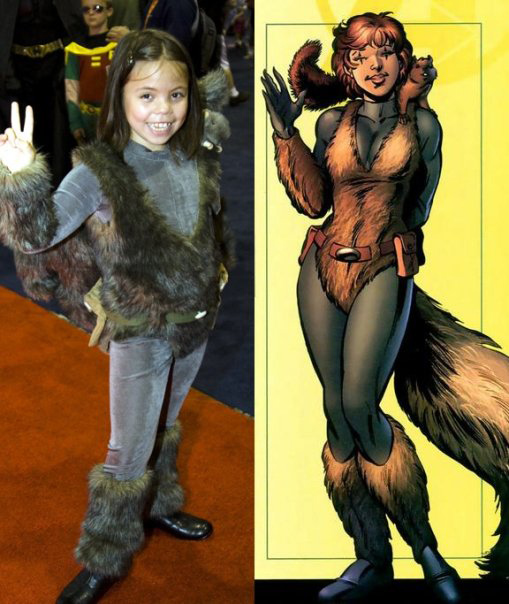 The fact that Larry/Krpy is such an incredible nerd/fanboy/father/guy/artist only makes me all the more proud and flattered he's the person to submit the first fan art to EoP. Thanks, Larry! You are the man!
Similar Posts: