I hate picking favorites.
Favorite movie? Favorite album? Favorite Food?
These questions seem to come up endlessly throughout life and I am just not decisive enough when it comes to things I love (things, mind you) to select one above all others. When I'm asked for a favorite movie, I always seems to say, "Well, here's five I really like." When my fav food is asked about, I always cheat and say, "Potatoes: because they're good any way you cook'em and you can cook them in a lot of ways." It's true, but not a definitive selection as I'm citing them as favorite for they're versatility (super clever, huh?!). But when it comes down to favorite album, I'm always at a loss.

I loathe describing a varied taste in music as "eclectic," but I'm not a strict one-genre man and listen to plenty of music from hip hop to alt rock and from bluegrass to electronica—what some might call an "eclectic" taste. I can't even pick a favorite type of music, let alone one album in the sea of LPs that I'd hold high above all others. So, I find narrowing the playing field makes it a little easier for me to at least discuss the decision and potentially choose a favorite. Narrow my choices down to just the albums put out by a single artist and now I have a selection I can work with (Note: This goes for directors too).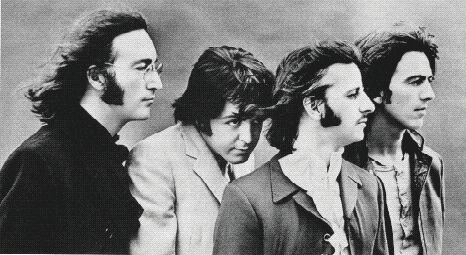 Being—I'll say—indisputably the greatest band in the history of the world, picking a favorite Beatles album is always a great place to start in any "Best of" conversation. However, before getting into a hardcore discussion about why Rubber Soul is underrated or the reasons Paul McCartney sucks (because inevitably, some dick is always spouting off about this in the convo), here are some general life-spanning rules that should be obeyed in this debate:
First, if the person doesn't know enough about The Beatles to at least converse on the subject, you know you are talking to a complete loon and should end the conversation immediately. However, if they are under the age of 18, assume they had terrible friends and parents who didn't teach them the wonders of The Beatles, take them under your wing and guide them on this essential musical journey.
Secondly—and most importantly, as it was the whole impetus for this post—The White Album cannot be chosen as a favorite album. That's cheating.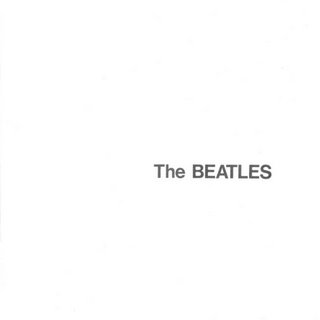 I like my "Favorite" discussions a bit like wrestling matches, and it's just not fair to make the odds two against one—essentially the case when comparing The White Album to any other single record. I'm not saying that quantity is everything, but each disc of The White Album could individually destroy 90 percent of single disc LPs in this arena of superlative discussion. You might as well be choosing greatest hits albums as favs (which is doubly illegal if choosing one of The Beatles two-disc "Best of" gems)! I'll accept arguments from anyone who wants to match the first or second half of The White Album to Sgt. Pepper's, but choose the whole thing over Abbey Road and you just can't weigh the pluses and minuses of an album enough to make a real choice.
Now consider, there is no wrong answer in a debate about favorite Beatles album (though I guess there may be in an argument about the "best" one), but you wouldn't allow someone to choose two things as their favorite in a strict choosing convo, so why keep both parts of The White Album in play? It doesn't make sense.
After reading this post, one might assume I have some sort of unnatural vendetta against The White Album, but the truth is I don't. I love The White Album, and if I wasn't a man with a code, I'd call it my favorite. Still, general life rules are general life rules, and this is definitely one of them.
Note: My favorite Beatles album is Abbey Road because each song is great but the way the tracks seamlessly flow into each other and hearken back to the tunes that came before make it the most complete album-going experience in the Beatles catalog for me.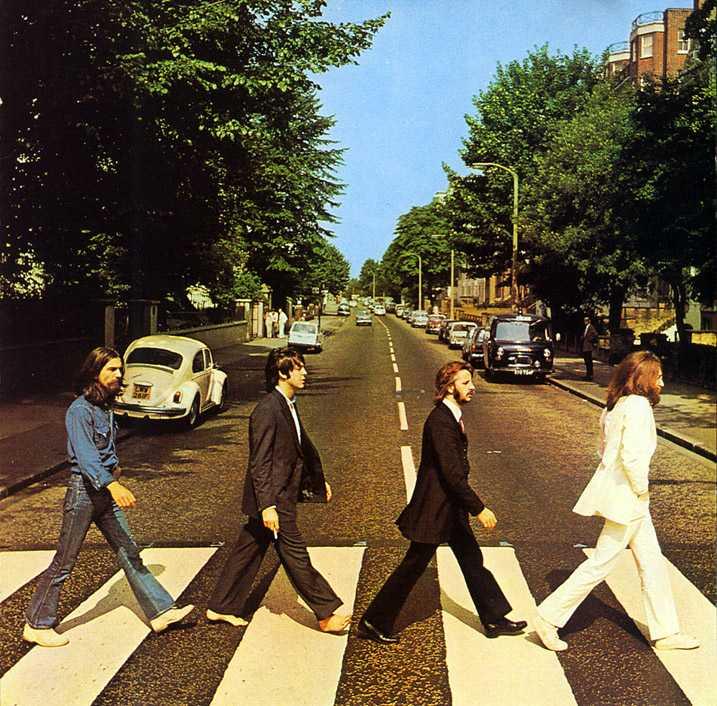 Similar Posts: