Last week's "Few Line Reviews" didn't quite make three pages but I have a butt-ton of new reviews to this week's (5/13/2009) comics right here.
There's a few more books I intend to read this week, but I likely won't have tome for quick hit reviews like this, so please enjoy these and keep checking EoP for more groovy posts!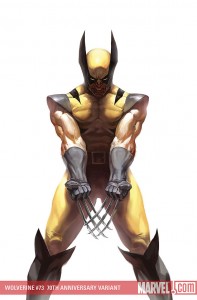 Wolverine #73
Simply: I don't care for Old Man Logan, so even though it seems a little silly to pop this issue in the midst of that, I am totally fine with it. This is an awesome tease to Jason Aaron's future with Logan and the best Daniel Way Wolvie story I've seen in a while. A solid issue for the ol' Canucklehead, a rarity on this title since Aaron wrapped "Get Mystique!"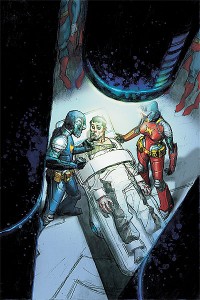 Action Comics #877
Aside from the fact that Christopher Kent aging to adulthood seems way to reminiscent of Connor's dimension-shifting aging in "Angel," this book is still pretty solid. I am loving the expansion of the Superman section of the DCU and the fact that I, an avid Superman hater a few years ago ("He can do everything and only one type of rock can kill him? DUMB!"), picked this book amongst my first reads of the week is saying something.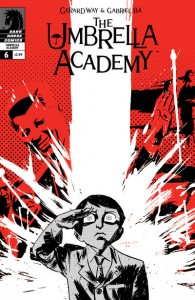 The Umbrella Academy: Dallas #6 (of 6)
A crazy and fun story. As is the case with anything that Gabriel Bà does, the art far outshines the text. I think this book and anything involving The Umbrella Academy really needs to be experienced first hand, because the vibe of it all is pretty potent and any description is going to fall short.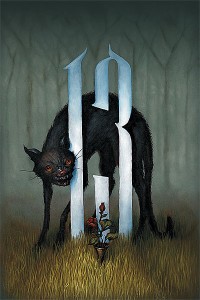 House of Mystery #13
I love that this thirteenth issue pays homage to old horror comics and provides three tales that have to do with odd, fantastical and mysterious circumstances surrounding the number 13. Though I'm dying for more of the overarching story here, this issue had great art from four artists and some short but engrossing tales—I'd definitely read a monthly tie-in series just like this ish. House of Mystery Theatre anyone?
R.E.B.E.L.S. #4
Though I wish Andy Clarke was still doing art on this book, this crazy space opera is really trucking along nicely. The large cast of characters are all getting little chances to shine and more issues are only going to increase my love for all the little bands across this book. After Outsiders, this is my favorite big cast book at DC right now.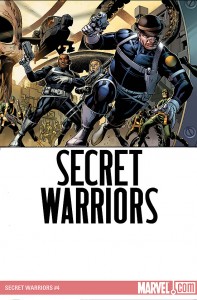 Secret Warriors #4
For a book I knew I was going to love, this series started off a little slow and didn't wow me as much as I'd hoped it would—at first. However, this issue's disparate plot lines and the groups working through them, on top of the fact that they'll all combine in one helluva brawl, is pretty exciting. Plus, as the big group and Fury have been set on several different paths, the characters have really had a chance to come into their own more than they did in the group—it's an ensemble book that's really starting to take advantage of the giant cast, and I love that!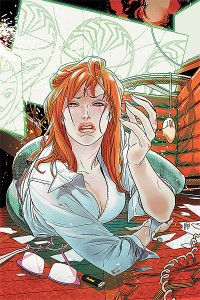 Oracle: The Cure #3 (of 3)
I really enjoyed that this book took a bunch of dangling threads from the DCU—Wendy getting mauled in Teen Titans, the anti-life equation from Final Crisis and the Oracle/Calculator rivalry from Birds of Prey—and combined them into a three issue mini that wraps them all to a degree while teasing the upcoming Batgirl. However, the execution throughout most of the series fell far short of the cool plot. Good story, but a less than good comic.
Green Lantern Corps #36
This is THE Green Lantern book to read! Really, really good stuff. I can't wait for the possible crossover with R.E.B.E.L.S. That'll be some hilarious and and epic space-nanigans!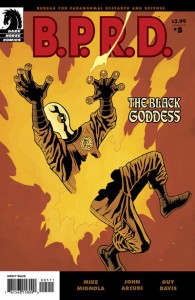 B.P.R.D.: The Black Goddess # 5 (of 5)
Man, some books are so good I feel like even trying to explain that fact is ridiculous. I should come up with a single word that expresses that: One awesome word to simply state the awesomeness of a single comic. Whatever that word is, this issue was that.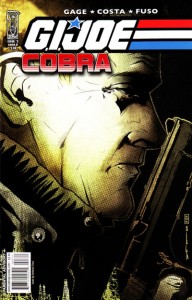 G.I.JOE: Cobra #3
The best JOE book hands down. This ish, the stakes go up and the gauntlet is dropped. If you like spy stories, this thriller is a great read.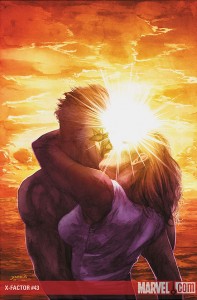 X-Factor #43
The big moment here is equal parts heartwarming and weird—thankfully Peter David has the character involved voicing the same sentiment. Otherwise, another solid issue of X-Factor that keeps me wondering what craziness will occur next.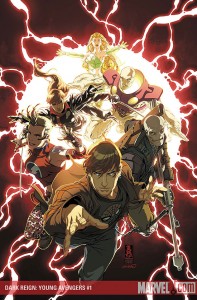 Dark Reign: Young Avengers #1 (of 5)
Starting a mini off with a team of characters we've never seen or heard from before might be a good way to kill a comic story, but Paul Cornell is a great writer. Despite not knowing this team of pseudo-heroes, the great characterization here really drew me into the story. Plus, one of my favorite writers writing one of my favorite teams in the Young Avengers is pretty damn exciting!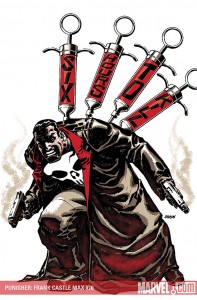 Frank Castle: The Punisher #70
A solid end to one heckuva Punisher story. I don't know if Duane Swierczynski will get the gig as new ongoing author for this title, but if he doesn't Marvel better keep him on some seriously gritty and gory titles like this!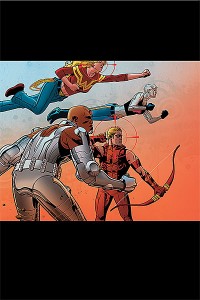 Titans #13
It just keeps going! Honestly, if this comic came out ten to 15 years ago, it would be pretty dam cool. As it is, this all feels extremely overdone and cliche. I wanted to like it, but this story just isn't helping me.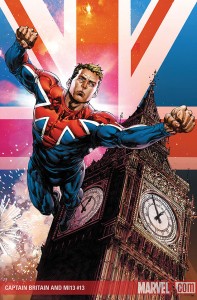 Captain Britain and MI 13 # 13
When the villain so irrefutably wins in comics, it always piques my interest because I'm a sucker for finding out how the good guys are going to win. It's another fine issue and another testament to Paul Cornell's mastery—though, good as this is, I am itching to see his next crazy story line.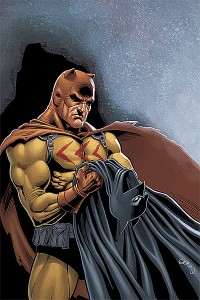 Secret Six #9
Gail Simone writes this book like a good comic should be written. I know that sounds simple and obvious, but a straight-up just-plain-good comic reading experience isn't as frequent an occurrence as we'd all like. So, savor this book, 'cause it is one.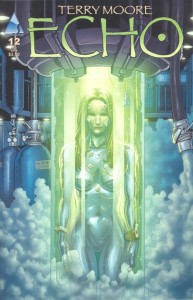 Echo #12
I love that this book's great story is often the second best thing coming out of Echo. Why? Because Terry Moore is the jedi master of little character moments and there are a few in this ish I absolutely loved. I want to know why Julie's husband thinks she's a pervert so badly now! Blast this withholding of information for mystery and suspense!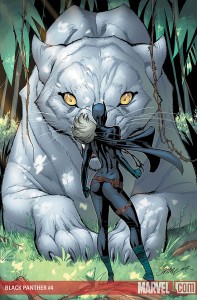 Black Panther #4
I'm not really digging this whole relaunch. Still, there are a few elements about Black Panther's history in this ish that almost seemed like they could be taking a look back at the history of the mantle a la Iron Fist—which would be cool.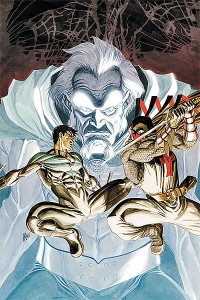 Azrael: Death's Dark Knight #3 (of 3)
I think I like what this series sets up more than the mini itself (which wasn't bad, by any means). A new Azrael stepping up in the Dark Knight's absence to divvy out "eye for an eye" justice in a chaotic new Gotham sounds great—especially if this creative team ends up piloting the ongoing.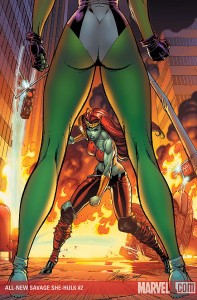 All New Savage She-Hulk #2 (of 4)
That Fred Van Lente sure can write! There's just something about this punch-em-up story about the daughter of Hulk and Thundra that is too fun not to like. It's very much appealing to the Marvel Zombie and massive Hulk fan inside so I love it, though I can't say it's everyone's cup of tea.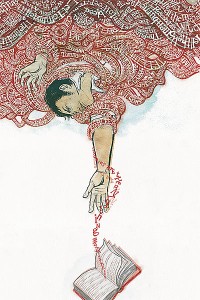 The Unwritten #1
Man, the recent preview pages of this book showcased in the back of some Vertigo titles did not do this story justice. The plot, essentially, is that a Harry Potter-like character is born out of fiction and grows up in society without realizing he used to just be a character in a book—think Harry Potter meets "Hook." There's definitely a compelling mystery here and the potential for loads of crazy magic and mayhem, but those preview pages made me think it just had something to do with conventions and bitchy fans. I'm glad I picked The Unwritten up in spite of those teasers, it was well worth it.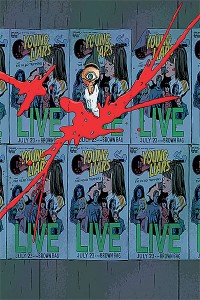 Young Liars #15
I'm reading this book in single issues so I may be missing some subtle hints that build through each arc, but I am not even going to pretend I understand this book. Still, it is fucked up, freaky, fun and far out—get it or not, this book is hard to let go of.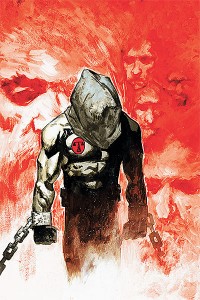 Final Crisis Aftermath: Escape #1 (of 6)
It's an oft-used trope in many forms of fiction, but I love the wackiness of a person trying to navigate a hallucinating mind. I really enjoy seeing all the different ways that artists, directors and writers try to portray this for the reader/audience. This ish definitely provides some psychedelic confusion, and as an intro to the messed up situation Tom Tresser is in, it works really well. Next installment, I hope the seeds of what's really going on start to blossom, because interesting as I find the mindscape interpretation, too many issues of it can be trying.
Similar Posts: