Well, it's late, but here it is: this week's Enemy of Peanuts: The Webcomic installment!
I won't lie, I think this may be my worst effort so far and was drawn after drinking a full bottle of wine, but there is an energy to it that I liked. So, I figured I would post it and keep the strip going, and at the worst I can always redo this panel at a future date.
Anyway, enough of my self deprecation…Please, enjoy the strip!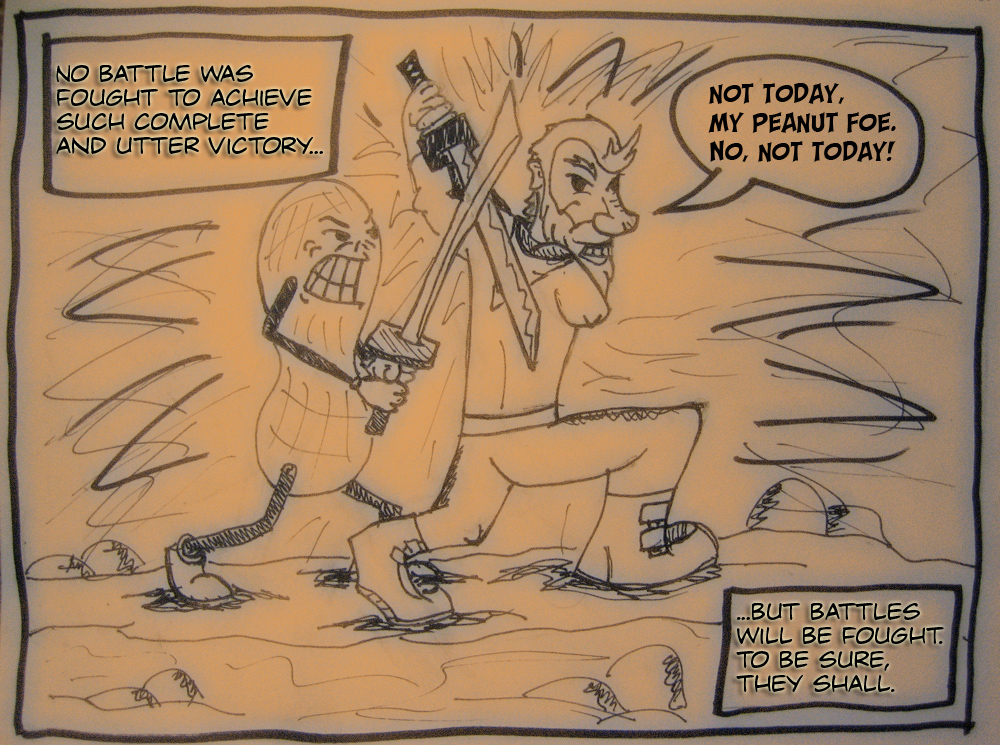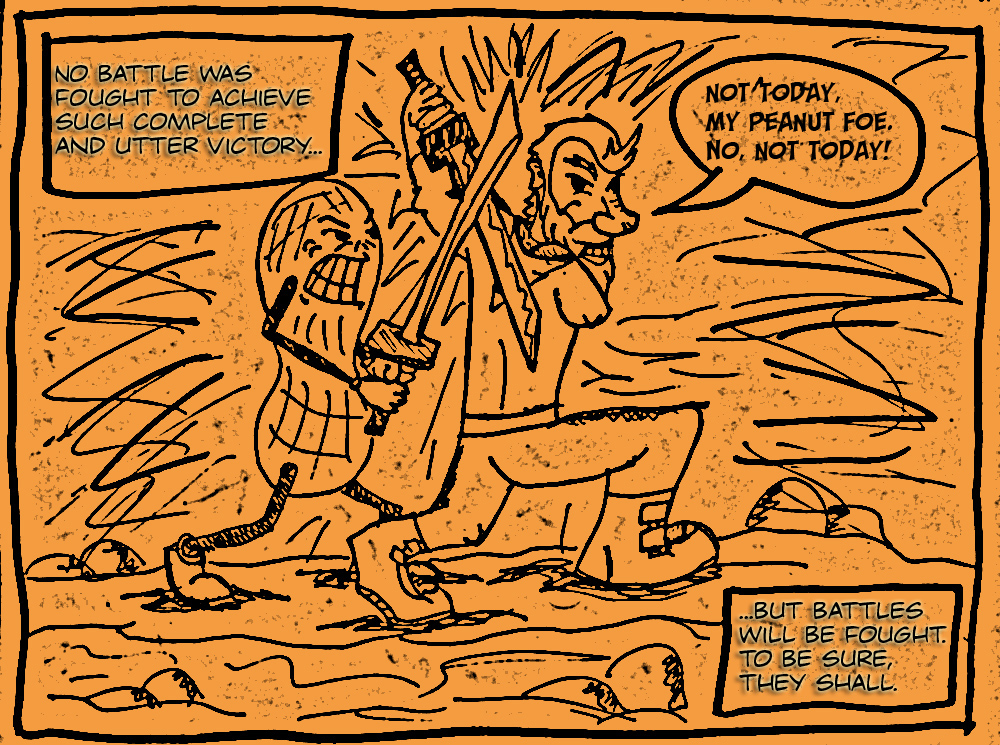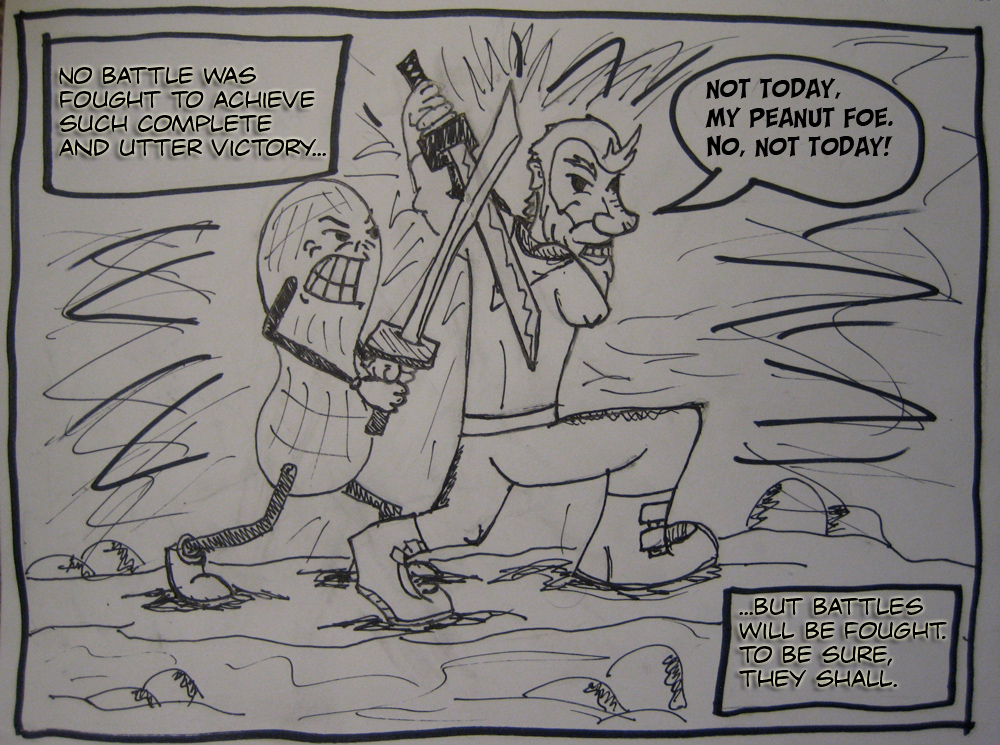 Similar Posts: