With the amount of bows and arrows that appear in comics, it amazes me that artists and editors consistently overlook the basic mechanics and proper form required to accurately portray an archer in their books. This week's cover to Deadpool #10 is a prime example of one of the many slips that occur when archery appears in comics.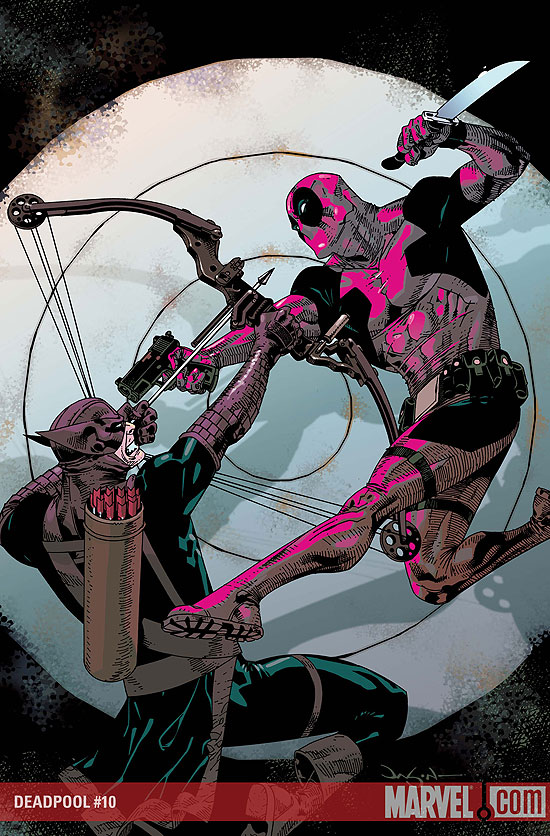 First off, a few basic things that even the average joe could catch. The strings on Bullseye/Hawkeye's bow are taut and yet we can obviously see that he isn't holding the bowstring. Yes, the bowstring is magically drawn.
Secondly, Hawkeye uses a recurve bow. On this cover, he is holding a compound bow.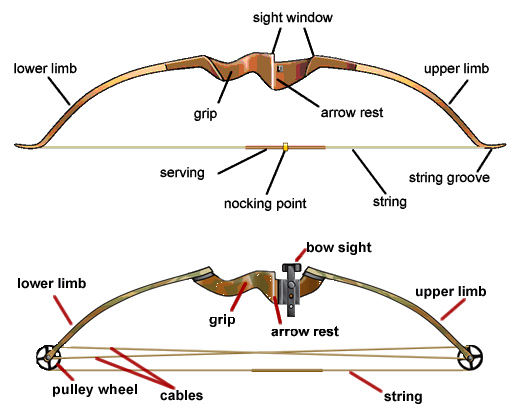 Not a huge deal, but still, that is just continuity. Not to mention a villain who's superpower is extreme accuracy probably wouldn't need a style of bow that is designed to help increase accuracy (which is why recurve bows are the only style of bow allowed in the Olympics).
But ok, artist Jason Pearson opted for a compound. They may not be true to the character and comics history, but they do look cool. However, Pearson's illustration has numerous bowstrings being drawn by Hawkeye. A compound bow helps to increase accuracy and ease of use because it uses a cable and pulley system to be more energy efficient. So, only one string is actually used to nock the arrow, the rest are pulled, but as part of the pulley system, they remain in place to take some of the burden of the person pulling back the string. So, simply, the use of this bow is illustrated incorrectly.
On to proper form: Three fingers are used when drawing a bowstring. The index, middle and ring fingers pull the string and the arrow should be nocked between the index and middle fingers. This is easily the most common comic book archery error. Artists, like Paco Medina in this same issue of Deadpool, frequently draw bow-wielders drawing their bows by simply pinching the arrow between their thumb and index finger.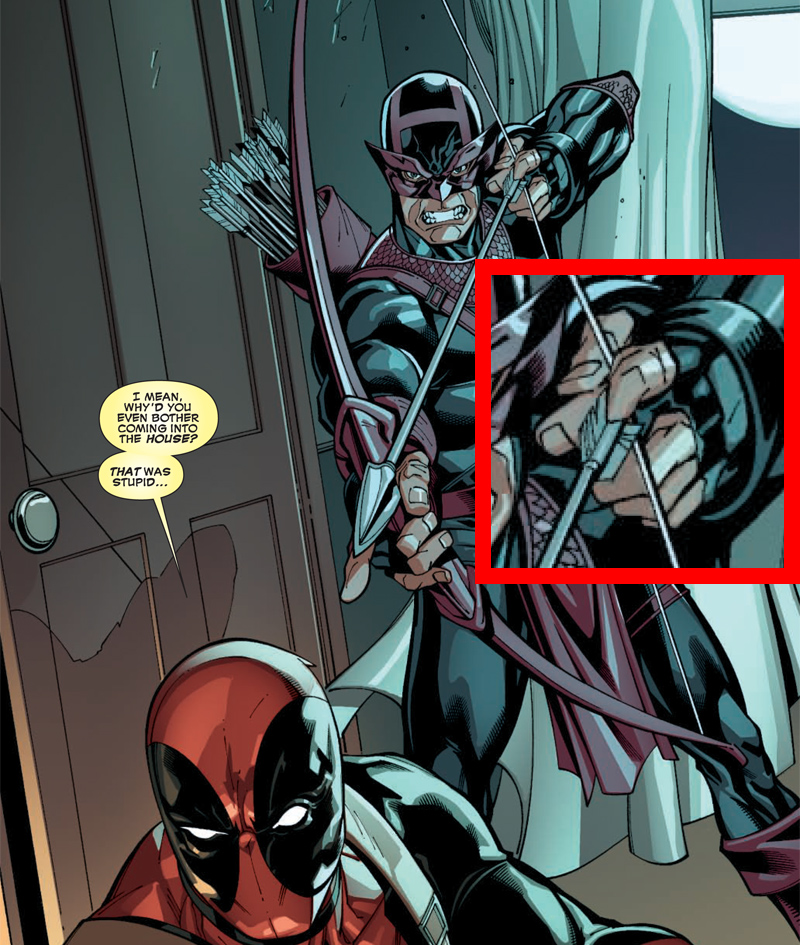 Not only is that an extremely difficult way to draw a bow with what I'd assume would be a draw weight of at least 60 pounds (Imagine trying to pick up 60 pounds of anything of the ground with just your thumb and finger) but even if it could be done, accuracy wouldn't be helped by this form.
As someone who not only completed his American Archer award (the highest skill level achievable by the Camp Archery Association) but also went on to instruct archery at summer camp, it is extremely frustrating to see the very basics of this process so frequently botched—and not just with Hawkeye, but Green Arrow as well.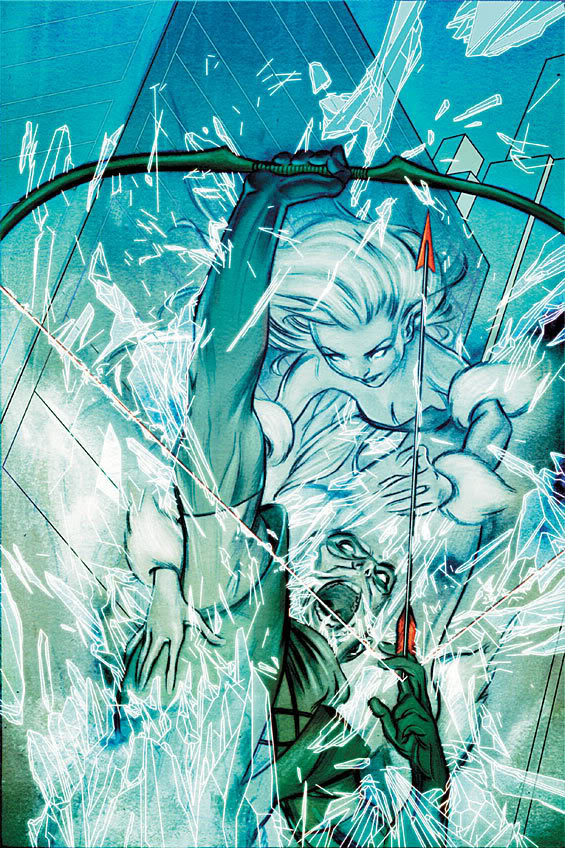 Not that some artists don't do a little research and get it right…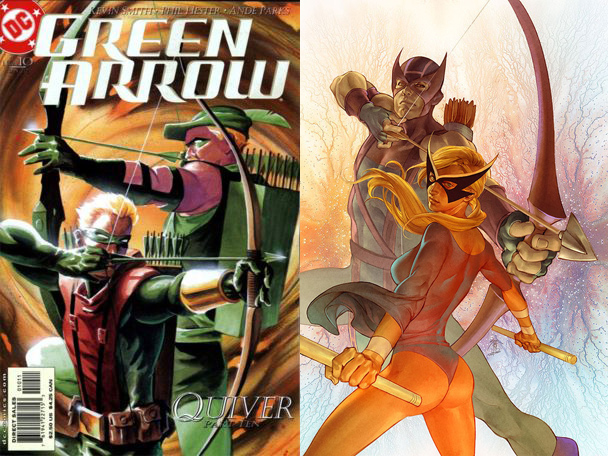 Still, I just don't get why this gets overlooked so much. You wouldn't draw the Punisher pulling a gun's trigger with two fingers, nor would you draw Batman with his boots untied, so why make heroes and villains whose main schtick is archery look like they haven't even had a first lesson? Especially nowadays when making sure this gets drawn correctly is just a Google search away.
Similar Posts: