Though I haven't posted here in the last two days, the Enemy of Peanuts (yours truly, Jim Gibbons!) has still been quite active on the interwebs.
Be forewarned, this post is about to be a little bit of a promotional link-a-thon, but an entertaining one! So, read on for some nice, brief stories and links.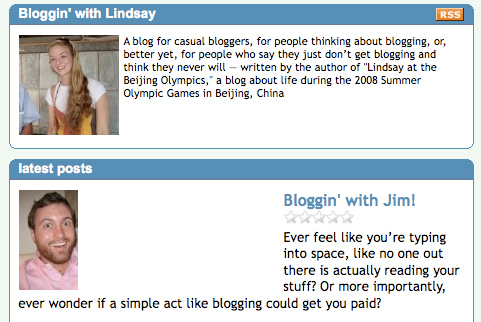 First off, my good friend Lindsay Toler asked to interview me about my blogs for her blog which is about (gasp!) blogging and the blog community. I know Lindsay from my J-School days back at the University of Missouri and she's easily one of the most passionate and committed people to the field and profession of journalism I've ever met. Though her blog is in its infancy, it's already been home to some interesting posts about her own history with blogging and, especially with her dedication, will easily become quite a haven and resource for bloggers very soon. Go check out the interview (because I'm an amazing fount of wisdom, 'natch!) and then check out some of her other posts. The journalism set will see quite a lot geared toward their mindset and for those who aren't among the fourth estate, it's a great view at the blogosphere through the eyes of a young journalist. Go check it out!

Next, I was interviewed briefly by a compadre from back in my days as a Wizard intern. Chris Harnick and I plodded away on transcriptions, interviews, writing sidebars and other content for Wizard and WizardUniverse.com during the summer of '07, and now Chris has launched a Web site as part of the final project for his Journalism and Popular Culture degree in the individualized major program at Binghamton University. Chris was putting together some original content for the site, among them an article on whether or not print media is still relevant without TV and film adaptations, and turned to me for a few quotes on the comics industry and Hollywood. I made a few comments on how comics are having quite a resurgence thanks to film, but that right now Hollywood is adapting so much from the medium that maybe they need the comics industry more than the reverse of comics needing them. True or not, it's my un-empirical take on things and Chris works it into the article nicely. Check that out too!

Also on the link side, I was recently trying to find some old articles I'd written years back in college (Which can now be seen by scrolling to the bottom of the Journalism page—Yes, semi-embarrassing, but still a nice blast from the past.) and I found two stories I'd written on the local comics community in Columbia, Mo., got linked on comics blog Journalista back when they hit. Head here for the Journalista post, which links the actual articles (also available in the Journalism section) and scroll to the "Above the Fold—Retailing" section and "Comics Culture—Profile" section of the post for stories about the rad local shop Quinlan Keep closing and the Mid-Missouri Comics Collective (aka MidMoCoCo), respectively. That said, go visit the the MidMoCoCo blog as well! They're a great source for grassroots comic news at a local level!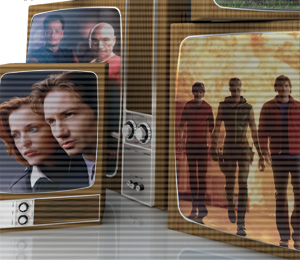 Lastly, I just posted Wizard's list of The 25 Greatest Sci-Fi Shows Ever on WizardUniverse.com this week (it's from the first issue I've had a definite hand in since my move over to Associate Editor on the magazine, #212) and it's garnered some really good conversation on the WUMB (aka Wizard Universe Message Boards). If you liked the feature or just love sci-fi, I recommend checking out the list and joining the conversation.
Similar Posts: