Seen via a link on the Wizard Universe Message Board's by Marvel.com's Ben Morse, I just got a gander of this teaser cover and flipped into jibbering fanboy mode.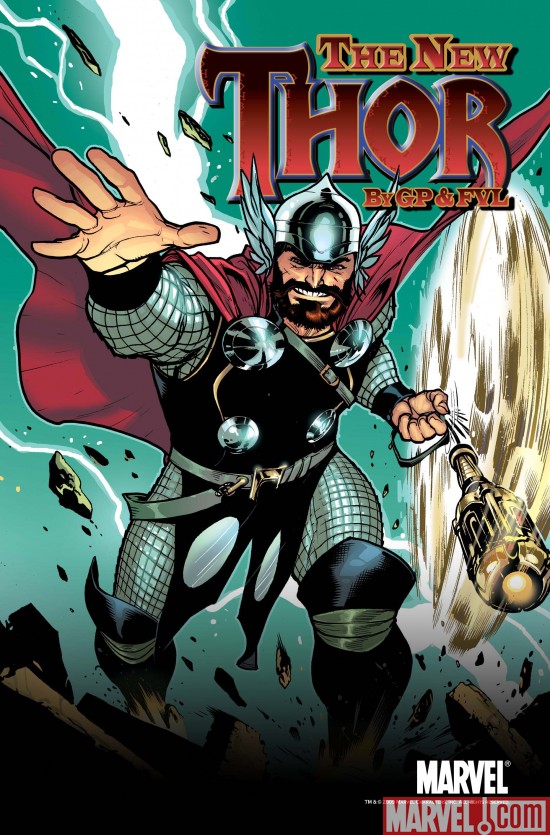 The specs on the image from Marvel:

INCREDIBLE HERCULES #132
Written by FRED VAN LENTE & GREG PAK
Penciled by REILLY BROWN
Cover by RAFAEL ALBUQUERQUE
Rated T+ …$2.99
AUGUST 2009
First off, yes that is
Blue Beetle
artist Rafael Albuquerque! I have been
raving about Albuquerque
for a long while now, and this just adds to my excitement over the artist.
Secondly, The Incredible Herc is probably my favorite Marvel book coming out nowadays and I've got the blog posts to prove it! Greg Pak and Fred Van Lente masterfully blend great superhero action and comedy in each and every issue. A truly great read!
Third, I've been really digging Thor, as well!
So, take three things in current comicdom that drive me to giddiness, mash them together and Bam! Nerdgasm.
Also—as Ben points out in the WUMB thread—the mystery surrounding this teaser, my love of this comic, my large viking-ish nature and my passing resemblance to Marvel's Herc…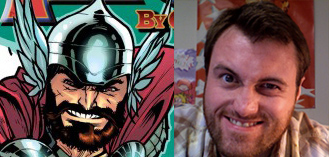 …well, I could just have been written into Marvel continuity! (Unlikely, but a fella can dream!)
Similar Posts: