Earlier today, I was scrolling through my Google Reader and I came across a link on The Beat that struck my fancy. It seems there's a Kitty Pryde tribute art show called "Full of Pryde" where some modern comics artists are doing their take on the X-Men's phasin' vixen and it's all a fundraiser for the Oregon Hemophilia Treatment Center.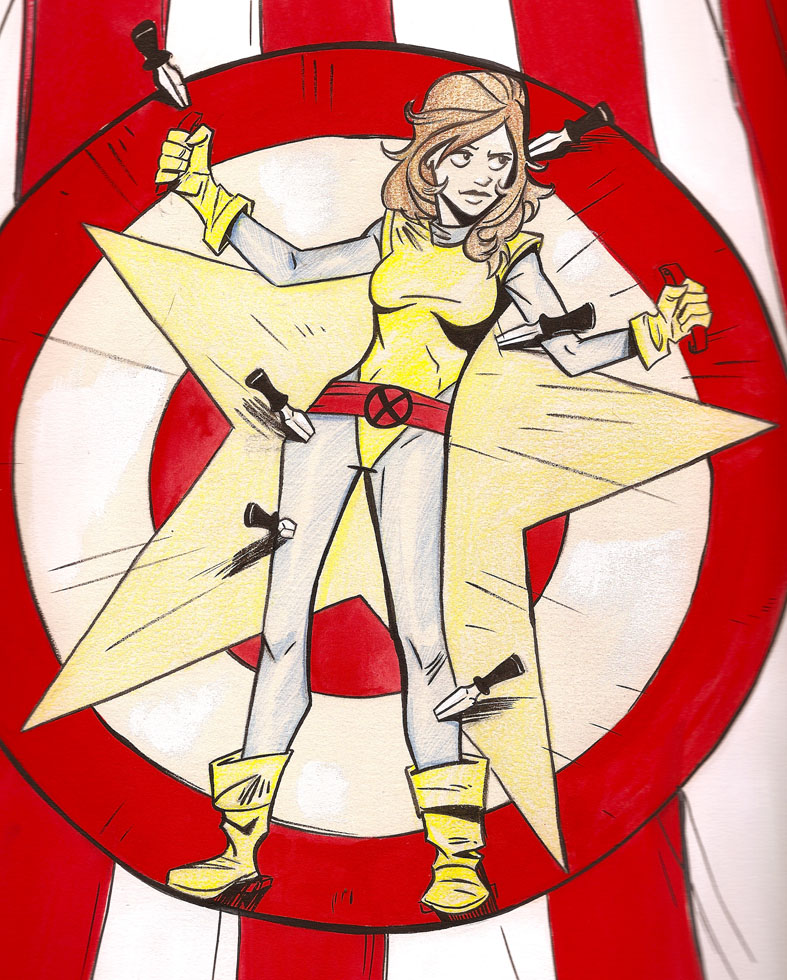 This, I like.
Now I'm no art critic and would never claim to be one, but as I guy who reads a ton of comics I'd like to think I'm at least entitled to a "I may not know art, but I know what I like" opinion after poring over pages and pages chock-full of panels. And it's that propensity for comic art ogling that makes me pretty partial to any sort of "fine art" (whatever that means, right?) that has some of it's roots in pop culture or fantasy.

So, with that clumsy explanation to this soon-to-be rambling post out of the way, the Kitty Pryde gallery got me thinking about art from a Stan Lee tribute show I saw galleries of around a year ago. The show was called "Under the Influence—A Tribute to Stan Lee" and was held at Gallery 1988 in LA. Sadly, the blog that housed a series of great, head-on shots of each tribute piece has been taken down, but I searched a bit and found a few pages with galleries that show a sampling of the awesome art that was there.
Taking another gander at the Stan Lee tribute reminded me of two things. First, it'd been ages since I visited Brandon Bird's Web site. And second, I needed to see what else Gallery 1988 had on display.
Brandon Bird is an artist that was first introduced to me via the interwebs by an old college buddy and former roommate of mine, Jon-Erik Hansen. Jon-Erik showed me a painting called "Lazy Sunday Afternoon" and I was hooked perusing Bird's other work, chuckling along the way.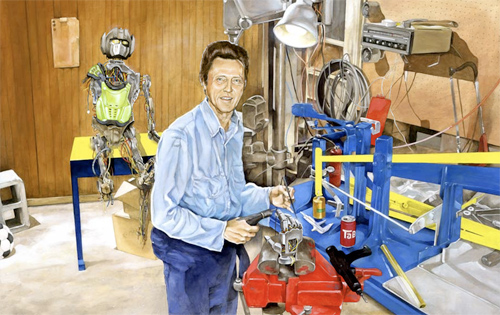 Bird did a piece called "Sir Ian" for the Stan Lee show, but I think it's the Abraham Lincoln painting "King of the Cage" that I love best—yes, even when he has a painting called "No One Wants to Play Sega with Harrison Ford."
When I went back to Gallery 1988, I saw that they recently had a Beastie Boys tribute show, and that is when I knew the day's online adventure had all been worth it.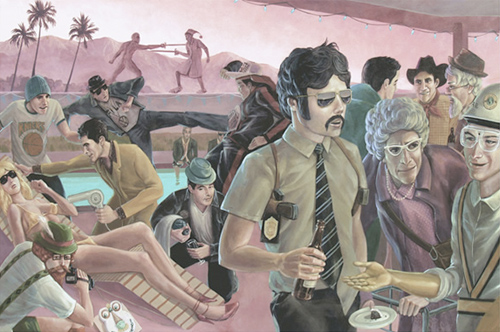 A Stan Lee tribute and then a bunch of crazy art based on the songs and videos of one of my favorite bands?! Well, it led to quite a bit of perusing 1988's site, and the addition of their blog to my Google Reader (because, frankly, I could use some more art mixed in with all the loudmouth's blogs I read—see the "Interweb Compatriots" section at right for a sample of those loud mouths). Of particular note among my searches on 1988's site was the work of Israel Sanchez…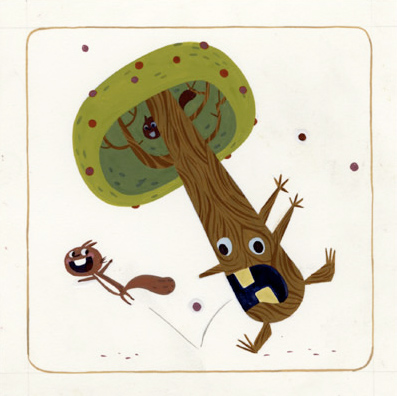 So, that was one long journey through the interwebs today, and a mighty fruitful one I'd say!
This post also gives a nice segue to encourage people to see the "picture word association" tumblr I am doing with my brother and sister called Pizza Party! that recaptures the random silly picture wars my bro and I used to have regularly on instant messenger ("Oh, you think that picture of Picard is funny? Well, wait till you see this fat stormtrooper!").
But I guess, in the end, the real message here is, "Support the arts (and art!) 'cause that makes you classy and your eyeballs will thank you!" So, do that!
Similar Posts: