Sun splaying out from between tree branches and splashing across a patio in the late afternoon as a pitcher of cool wheat beer, adorned with several lemon slices, sweats on the table.
If the above fits your description of an ideal night of drinking, than you're my kind of beer lover.
The weather here in Northern New Jersey has turned toward summer and my taste buds have been calling for a pint of chilled wheat to fight off the heat, so I'm kicking off my Reviews of Brews with three summer beers that hopefully will be the perfect filler for that soon-to-be sweating pitcher: Victory's Whirlwind Witbier, Long Trail's Belgian White and High Point's Ramstein Blonde Hefe-Weizen.

As I mentioned in a previous post, wheat beer is always at the top of my list of which brew to choose when I peruse, but never is that more the case than when spring weather gets less rainy and more warm. This jives nicely with my passion for seasonal beers, as wheat beers are more often than not spring or summer brews. I love the light, textured taste of a wheat and think it is one beer that is always refreshing—think "cold glass of water" refreshing. While a good wheat doesn't always need a lemon to add a little citrus flair to it, I am usually all for it, especially if I'm drinking outdoors.
Ok, enough jabbering, let's get on to the reviews already!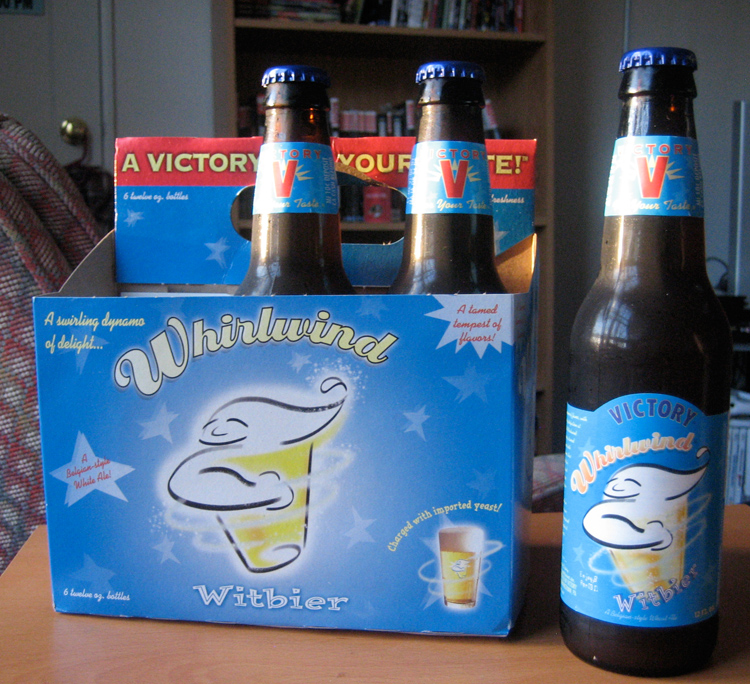 Victory's Whirlwind Witbier
The Victory Brewing Co. caught my attention when I moved to the East Coast with their fantastic Oktoberfest brew in the Fall, so I figured I would try their Witbier when I saw it at a local Whole Foods (which, sidenote, has a great and fairly competitively priced beer selection). Wits are generally very airy with a lot of flavor and of a light yellow and cloudy disposition when you view it in a glass. I often think of Witbier as a gateway beer, of sorts, as they are generally very unoffensive and have a clean and smooth nature that even people who hate beer won't really be able to argue with.
Victory has won me over again with this one. Whirlwind is exactly the type of beer best suited for a sunset on a warm day. It isn't filling and is so crisp I could put back sip after sip without any depreciation of the flavor. I wouldn't mind getting a few splashes stuck in my mustache either, in order to further indulge in the summer smell of it—a distinct pleasure of any beer drinking experience, in my opinion. Now, I know none of that is very specific, but this beer just "feels" good. What this review lacks in concrete description should be a testament to it's vibrancy, not a shortcoming of its taste.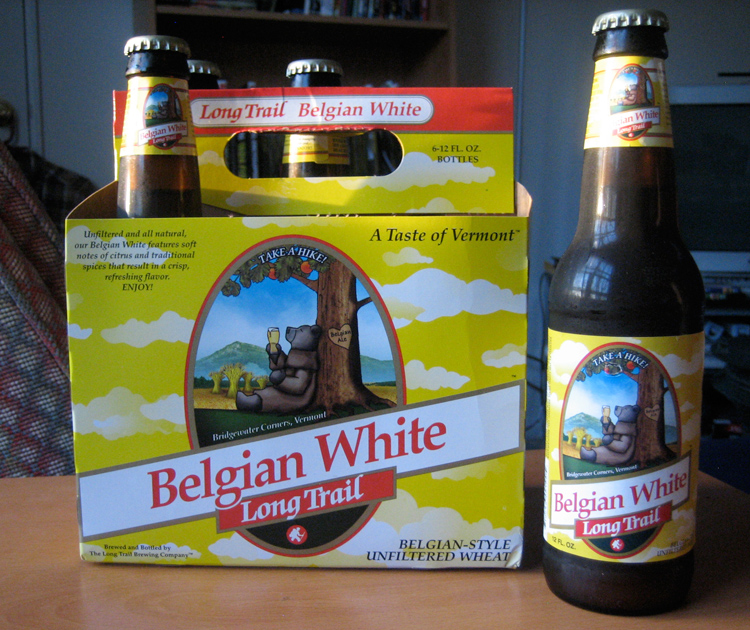 Long Trail's Belgian White
Long Trail is another brewery I have sampled frequently since moving East. With plenty of sampler packs to entice me into purchase, I found myself enjoying most of what the Vermont brewery put out. It isn't always the most memorable of beers, but is always palatable—maybe just a step below truly great beer most of the time, but not too shabby either.
Much more along the lines of the wheats that really ingratiated me to their style, this Belgian White is crisp and tart while still hoppy and full of citrus flavor. Probably my favorite beer from Long Trail, it has the texture I crave from wheat—which, I can only describe as feeling layered thinly and having bite—and the citrus infusion within the beer really makes it a warm weather treat. It's also considerably less watery than anything else I've had from Long Trail and really feels like you are getting more than your 12 ounces worth from each bottle.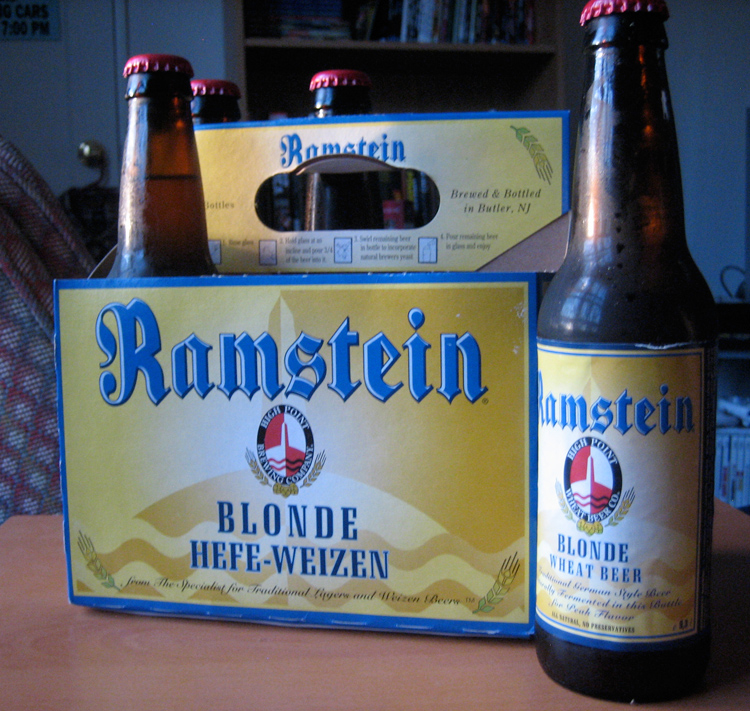 Ramstein Blonde Hefe-Weizen
I was extremely excited to try this beer. When you love wheats as much as I do and discover a beer with a box that boasts being from "The Specialist for Traditional Lagers and Weizen beers," as well as being produced by the High Point Wheat Beer Co., well it's cause for some serious anticipation and high hopes. Plus, much like my passion for seasonal beers, I also love finding local breweries with good fare. High Point is based in Butler, NJ, so there was one more factor getting me excited for this beer.
Already off to a good start before tasting, Ramstein Blonde is bottle fermented—a process that adds oodles of flavor when done right—and had a picture description on the box about how to pour this wheat beer.

Though wheat fans like me are well aware of this process, seeing this on-box description is always a plus because it not only means the brewers understand their product and have made a complex beer deserving of this process, but that they want the drinker to get full enjoyment out of a product they have pride in.
High Point's pride in Ramstein Blonde is well founded. It is a great beer.
The bottle fermentation gives this wheat a headier and more complex flavor alongside a spicier taste, but doesn't lose any of the crisp, clean delight that makes wheat beer so desirable. More of a beer drinker's wheat, Ramstein Blonde takes all the good attributes I've mentioned before—the clean, the flavorful and the citrus—and amplifies them for a gorgeously overwhelming experience. This beer is worth the money and deserves to be savored—the perfect drink for the slow beginning of a warm night with cold beers, or the perfect finish.
The Last Word:
I'd recommend all three of these beers, with Ramstein being the best of the trio. However, for the casual drinker, Whirlwind should be the pick with Long Trail sitting in between the two as simply enjoyable.
Similar Posts: