I finished most all I'm going to read for this week, so here are my last reaction reviews on this week's books…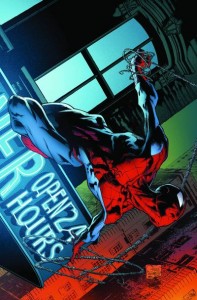 Amazing Spider-Man
I can't really gripe about anything here, nor can I say anything in this ish really excited me. I've been a big supporter on all ASM stuff since Brand New Day
began, but this ish was just standard Spidey stock—and there ain't nothing wrong with that.
Outsiders
Easily my favorite book coming out from DC right now, Peter Tomasi infuses tons of personality into a team of characters I didn't care at all about till he took over, and Lee Garbett is just tops in my book—I love that guy's art on anything and everything
!


New Avengers
The more Bachalo/Dr. Strange action the better! I also like that the Avengers are finally getting out of their apartment and are going to go try and save the world instead of mope about Normie being in charge.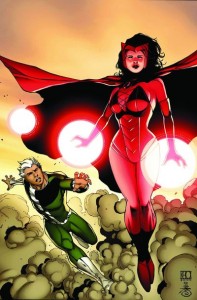 Mighty Avengers
While I normally enjoy Dan Slott's stories
, the opening arc of Mighty was just lukewarm for me. This issue definitely picks up, and I really enjoy the idea that this team is taking care of only international incidents in order to help the planet while subverting Osborn's authority. Plus, more Herc and Amadeus Cho is always a good thing!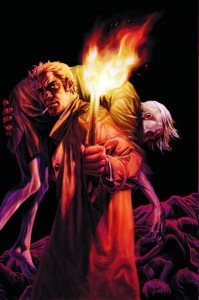 Hellblazer
Standard spooky fare here. Nothing to write home about, but a nice beginning to a two-parter tying into the 2012 Olympics.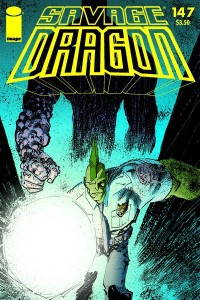 Savage Dragon
As always, kinetic and visceral and straight to the point. If it ain't broke don't fix it.
Viking
The hype around this book is well deserved. The art looks amazing and the larger format of the book only helps to enhance that beauty. I'm not totally hooked on the story yet, but I can always make room for some Nordic swashbuckling.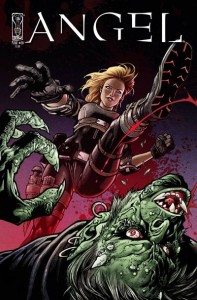 Angel
Brian Lynch's issues on this book
were chock-full of great story and sadly sub-par art. Now, Lynch is gone and the art hasn't improved, leaving nothing here worth checking out—ok, the Gabriel Rodriguez cover is cool, but that's about it.
Wolverine: The Anniversary
I'm always up for a singular tale about Wolverine being in the wrong place at the wrong time but, because he's the best at what he does, being the right guy for the job. Plus, some rad Jefte Palo art!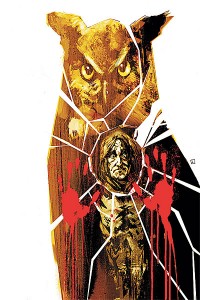 Scalped
The last few issues of Scalped have seemed a bit scatterbrained and jumped all over the place. Turns out each and every issue that seemed a bit random before this week's was all set up for the reveals here—yeah, that ensures I still rank it as one of the best books
out there.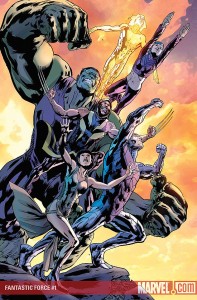 Fantastic Force
Though I'm confused as to who's clamoring for this spinoff, I appreciate the creative team went through such trouble to hash out these characters and their world. However, the issue is a bit frenetic and hard to follow in places and didn't pull me in enough to stick around for the next four issues.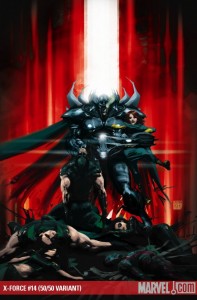 X-Force
I'm curious to see how the whole Messiah War ends, but that's about it.
—————————————
Ok, that does it for this week's comics! If you missed the first installment of this week's quickest hits click here for the rest of my reactions to this week's books. And, thanks for checking out these super sweet reviews!
Similar Posts: