Working at Wizard gives me access to way more comics than I should be reading each week. Though I guess it is my job, so I really should be reading tons of comics, shouldn't I?! Either way, I cannot really say no to a huge stack of books each week—especially the kind you can read for free. When it comes to actually purchasing books, I am much more discerning, but when I can flip through a stack of books and read whatever I want, I'll pretty much give anything and everything a shot.
Most weeks, I read somewhere between 15 to 30 new comics. With Wizard's online reviews on hiatus, and me not really able to write full reviews of each book anyway due to time considerations, I thought I'd start a little section here that'll essentially be "Two line comic book reviews." Basically, I'll just weigh in quickly on each issue I read, as often as I can. These reviews are by no means super detailed and are very much quantity over in-depth quality, so here's your first hors d'oeuvres platter of quickie comic reviews from EnemyOfPeanuts.com.
(The following are in random order, because I can't be bothered by the alphabet today.)

—————————————————————–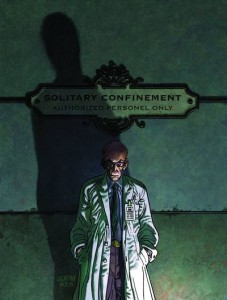 Arkham Asylum
A surprisingly engaging horror story fueled by the fucked up human psyches residing in—and running—Arkham. It's nice to see a well-crafted origin to give these new players credence in the hodge-podge that is "Battle for the Cowl," and Hine and Haun are to be commended for that.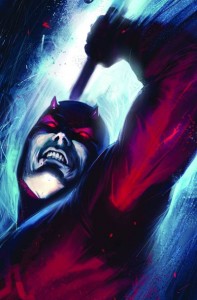 Daredevil
Continually gaining coolness with the Murdock/Kingpin team-up, I always love when writers voice my complaints about a character in their comic—Master Izo's line about Matt: "And there goes the whiniest super hero I ever met…"—and, bringing The Owl back and making him kind of badass is also a big plus in my book.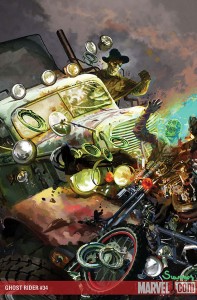 Ghost Rider
Jason Aaron writing a depressed Danny Ketch Ghost Rider and a crazy demon trucker—pure brilliance. If I had to pick a single issue of this book as evidence of its awesomeness, this just might be it.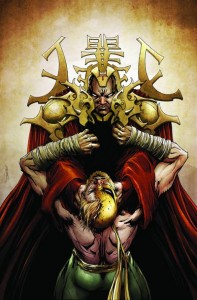 The Immortal Iron Fist
Just as soon as Swierczynski stepped into his own on this book, it gets canceled—which is a shame because the Swiercz has added some real nice layers to IF's mythology, so thankfully we've got an Immortal Weapons mini coming up to keep these rad characters alive!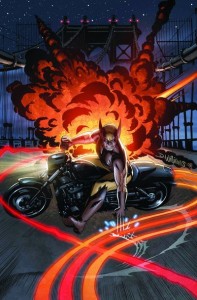 Wolverine First Class
Nothing special, but if you like Peter David and the ol' Canucklehead this is a fun read.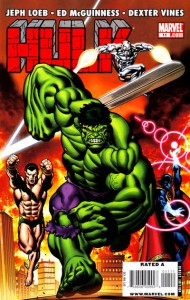 HULK
As bombastic as always, it may feel like Loeb and McGuinness are just channeling their inner 12-year-olds on this book, but it still looks great and is entertaining (Me like punching!).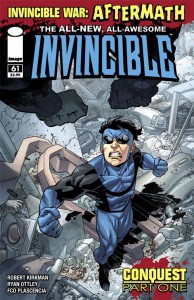 Invincible
Classic Kirkman with lots of talking and a promise of big action next issue. Lots of interesting pieces are put into place for the future, so this is a "don't miss it" issue, but every time this book ends with a cliffhanger as awesome as the Ryan Ottley page this ends on, I curse the name of Kirkman.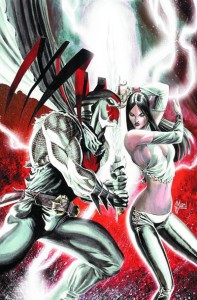 Azrael: Death's Dark Knight
Though, as with all things Cowl-related right now, I have no idea how this is going to fit into anything, this book seems to be the single best thing coming out of Batman's absence. Great Irving art and some snappy Nicieza dialogue all wrapped up in a dark magic cult conspiracy story. It ain't Shakespeare but it's good.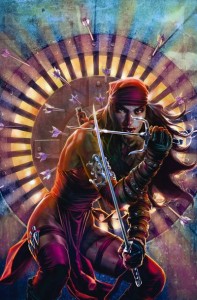 Elektra
This was another surprise for me as I entered the series thinking, "Who gives a crap about Elektra?" and have moved to "Who gives a crap?! This book looks good and is blowing my mind with all the badass action."
Astonishing X-Men
If Forge wasn't the cliffhanger again, I might be getting hooked on this high concept, but I find the art distracting and the pacing a bit too slow. There's something going on here and I am curious about the endgame, but I need a few more breadcrumbs each ish to keep me going on this series.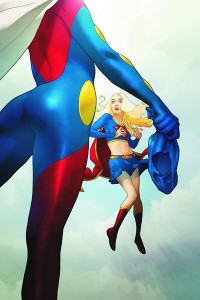 Supergirl
Another Superman Universe book that makes me think "Geoff Johns who?" in the best of ways. With Gates, Robinson and Rucka knocking all of their books out of the park, I think it's saying something that they've made me almost forget about the Superman books' heaviest-hitter's upcoming Adventure Comics.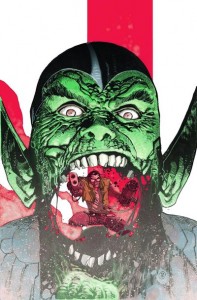 Skrull Kill Krew
I love me some Skrulls, but after an overdose of green in Secret Invasion I didn't expect to like this book. However, it was fun and full of action and comedy and I really enjoyed it. It's not the next big thing, but it sure is a fun read.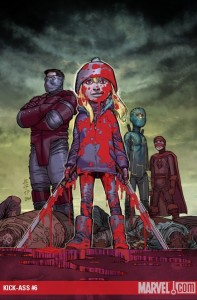 Kick-Ass
I enjoyed this issue more than the previous five, but that isn't saying too much as the whole series still strikes me as supremely sophomoric. Still, this issue ended in a way I didn't see coming (though I think I should have) and actually has me a bit antsy to see what happens next.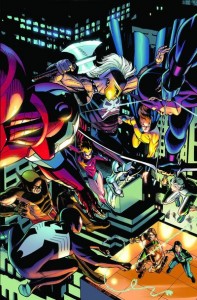 The Incredible Hercules
Still my favorite book at Marvel, I think the art is going through a bit of an identity crisis, but the story just gets better and better each issue. I can't recommend any other book more highly. Herc is just so damn good!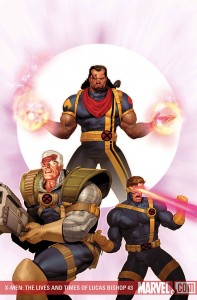 X-Men: The Times & Life of Lucas Bishop
Though it felt this went on a bit long, I appreciate an in-depth look into a character's psyche—especially when it explains a recent and pretty drastic character switch. I'm getting more and more tired of the '90s resurgence in the current X-Books, but this mini still feels worth it for the poignant and intriguing last page.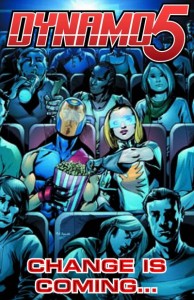 Dynamo 5
I go back and forth on this series, as it seems like certain issues just have more good story in them than others. This ish was fun but all the dangling plot threads seem to be leading toward "been there, done that" comics conclusions. Still, enjoyable.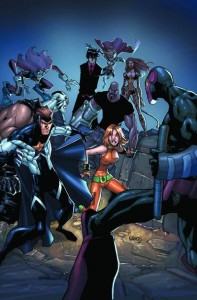 Avengers: The Initiative
Finally getting to the answer of where the Fifty States Initiative stands in the "Dark Reign" Marvel U, I'm too invested in all these B- and C-listers to have them just get tossed out in the wash. Thankfully, this issue seems to provide plenty of places for the series to go while still delivering some obscure hero goodness!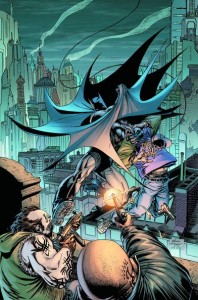 Detective Comics
The conclusion to Neil Gaiman and Andy Kubert's "Whatever Happened to The Caped Crusader?" is well-written, well-drawn and an interestingly surreal Batman tale. However, as with most things Batman nowadays, I just have to wonder if it actual has any point past just telling a singular story—which would be fine were there not so many dangling threads surrounding the Bat's mantle.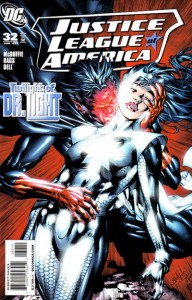 Justice League of America
The few nice character moments in this issue (and arc) really aren't enough to make it anywhere near the level a flagship book like this should be at.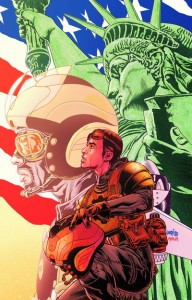 Ex Machina
As always, a brilliant read. I love this book and I really think it can do no wrong. This ish sets up the beginning on of the end, and assures I'll be scooping up each upcoming issue with gusto!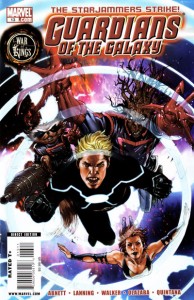 Guardians of the Galaxy
Another book I just can't seem to get enough of, the last few issues haven't been the crazy, team-driven space opera I really dig it for, but now with War of Kings in their sights this book is better than ever. The single page with Starlord and Rocket Raccoon talking strategy was easily my favorite page of the week—maybe in the book's whole run.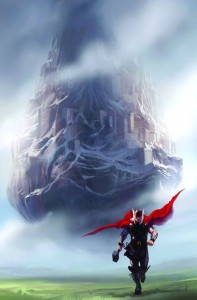 Thor
Filled with quotables out the bazoom, Thor is setting up an interesting new status quo for Asgard and the Thunder God that reflects "Dark Reign" without succumbing fully to it—something I love with mainstream comics working within a universe of which each writer does not have full personal control. I've never enjoyed reading Thor more than I am right now.
—————————————————————–
Ok, end round one! There're still 10 or so books I've yet to read this week that I plan on checking out, so I'll pop up reactions to those soon. And please, if you like the two-line reviews, let me know in the comments field below or offer some suggestions. I read so many books that it's hard not to put some reaction out there, but feedback to those reactions is always welcome and a topic worthy of further discussion.
Similar Posts: