I can't remember if my sister suggested we go see it or if a lingering crush on Rachael Leigh Cook prompted me to pursue it, but when "Josie And The Pussycats" came out back in 2001 I took my sister to go see it in theaters for a little brother/sister bonding time. I was in high school and my younger sister Lexie was in fifth grade, so it seemed like a good movie to go see where I could ogle a trio of attractive actresses stepping into the roles I'd watched hours of back when Cartoon Network played loads of old animation—and if it was a Hanna-Barbera cartoon, odds are I watched an unhealthy amount of it—and still clock in some quality time with my sister. The outing was a success, even if the two of us agreed the movie was just so-so, but the main thing we both commented on walking out of the theater was how much we loved the soundtrack.
Inspired, we drove straight from the theater to Best Buy and purchased the 13 track CD.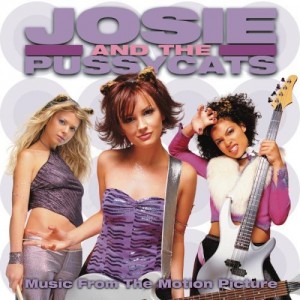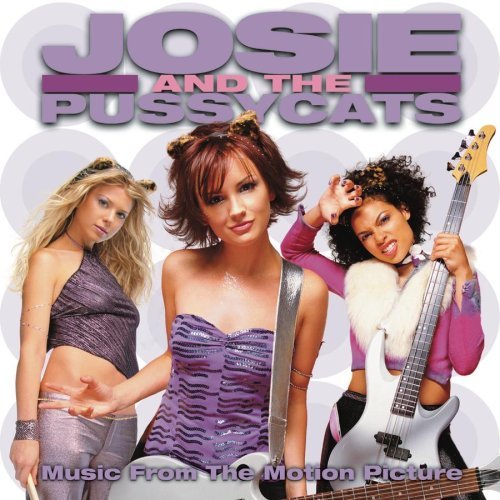 Following the purchase, we drove around in my black GMC Jimmy rocking out like there was no tomorrow through the streets of Chicago's North Suburbs on that rainy Sunday afternoon.
It wasn't until a few weeks—or maybe years—later that I decided to investigate and figure out who was responsible for the music on this guilty pleasure. What I discovered is that the talent that put together this album almost justifies it as a shameless love. The voice of Josie is Letters To Cleo singer Kay Hanley, majority of the songs are written by Fountains of Wayne's Adam Schlesinger (who performs on the album, as well) and Matthew Sweet is in the mix contributing and performing too! Now that's an all star pop lineup for a poppy soundtrack from a movie that's plot focuses mainly on how record companies at the time were constantly assembling hot, new cookie-cutter bands or molding actual bands into marketable machines. The soundtrack takes the semi-satirical drive behind the movie (the big record labels are actually evil empires that pick bands, shape their image and then insert subliminal marketing messages into their songs a la Zack Morris) to deliver catchy pop hits that act as a spoof of the genre itself. The big song on the album, "3 Small Words," will stand as part of my evidence here, so check it out…

Gotta love that numerical chorus, right?!
It took 6 whole hours
And 5 long days
For all your lies to come undone
And those three small words
Were way too late
'Cause you can't see that I'm the one
Also, the soundtrack features two hilarious songs from the movie's boy band spoof Dujour (featuring Donald Faison, Breckin Meyer and Seth Green) written by none other than mutha-lovin' Babyface!

So, maybe I should be a bit ashamed of how much I still enjoy rocking out to this soundtrack, but I'm not. Hey, sometimes you just have to submit to the pop!
Side note #1: Josie's love interest in the movie, Alan, sports a soul patch and led me to try the same…not my best facial hair decision.
Side note #2: Years later in college, my love of this soundtrack led to the idea that I should form an all male cover band called Jimmy and the Tom Cats that would play only songs from this album. None of my friends could be convinced this was a thought even remotely resembling a good idea, and thus Jimmy and the Tom Cats never came to be.
Similar Posts: